Bahaghari: Ang Himig Ng Pangarap
---
Apr 28, 2019 at 11:42 PM
Posted by : Marie Li
Filed Under : Entertainment
---
Ang himig ng pangarap. Ang kwento ng pagbangon. Ito ang aming awit. MINT Riffs presents the sixth annual concert: BAHAGHARI.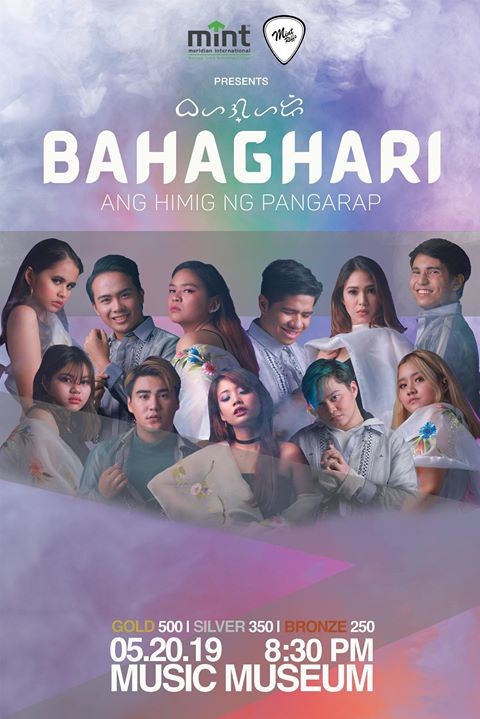 Manila, Philippines - The MINT Riffs is the official glee cub of Meridian International (MINT) College. Composed of a mix of college and senior high students from different levels and courses, each member is an individual artist skilled in the performing arts. Though each artist differ in vision and talent, the group collectively shares their passion for music and performing.
The MINT Riffs' mission and vision is to showcase their talents in order to inspire others and to make a difference through music. Every year, the group produces an end-of-the-school-year event, a concert culminating the skill and talent of its members. Their sixth annual concert, entitled "BAHAGHARI", presents a story that all of us face, a story of life and love after loss, a story of the rainbow after the storm. This year, their concert will celebrate the sound of Filipino music, featuring some crowd favorites with a touch of Philippine culture and ethnic sounds. With songs from the Pinoy-favorite Eraserheads to award-winning Lady Gaga, each number is brilliantly arranged to give it a different sound as to what we usually hear, and will touch the hearts of anyone who loves music.

Catch BAHAGHARI on May 20, 2019, 8:30 PM at the Music Museum in Greenhills, San Juan. For tickets, please contact Meg Mangoba at 0998-557-8289.
TICKET PRICES:
GOLD - 500
SILVER - 350
BRONZE - 250
Photos by Kimberly Kyle Mith Montes
Poster by Maia Imperial
#BAHAGHARI #MINTRiffs
---
Apr 28, 2019 at 11:42 PM
Posted by : Marie Li
Filed Under : Entertainment