Catch Joko Reantaso's Single Launch: 'Bounce'
---
Jul 08, 2019 at 10:33 AM
Posted by : Pinoy Secret Writer
Filed Under : Entertainment
---
Meet Joko, one of the youngest guitarist and composer of Metro Manila.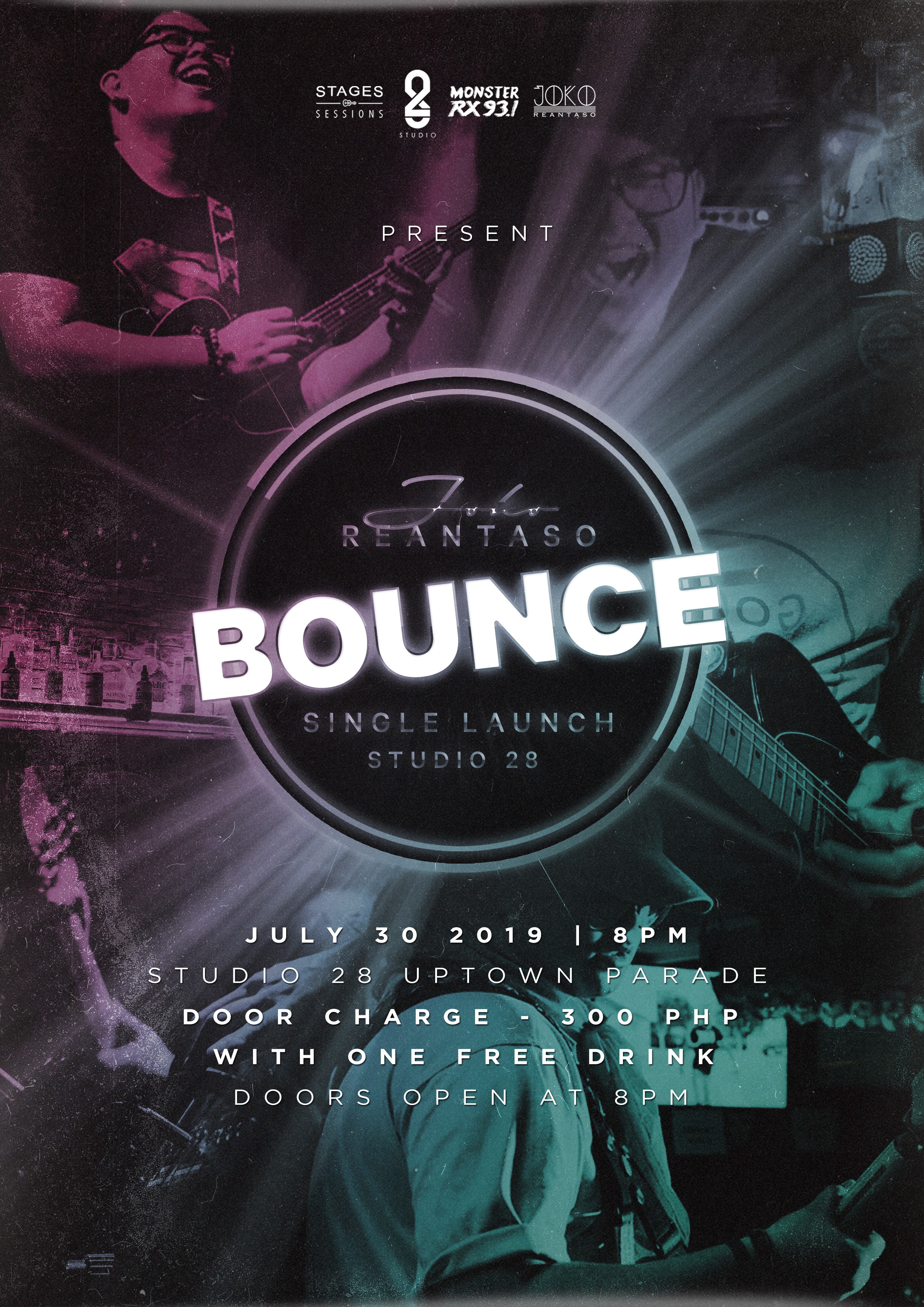 Manila, Philippines - Musicians have different ways of connecting themselves with music in order to express their deeply rooted passion for it – whether it's through singing, producing, composing, or playing instruments.
For Joko Reantaso, he made his connection with music through playing the guitar and fell in love with it after he started performing at a very young age.
Joko grew up in Las Piñas City and started performing when he was 11, immediately falling in love with wanting to perform even more. Back when he was young, he used to drive around with his dad listening to classic rock, Pinoy 80s supergroups, pop, jazz, and many more. Growing up, he used to play gigs along with his blues band, MEAN JAY in Tennessee and L.A. back in 2015 and 2017.
He's currently a student of De La Salle College of St. Benilde, taking up AB Music Production. He's also a scholar of Resort World's Original Pilipino Performing Arts Foundation which recognizes the well-known talent of local performing arts. Aside from being a student, he's now a part of three diverse bands in the indie scene: His own band, JOKO, a soul band called HOLMES, and a pop/RnB band called BE LUCID. He got to share the stage with famous musicians like Bullet Dumas, Pepe Smith, Mike Hanopol, Wolf Gemora, and other awesome musicians.
After he was sent in Memphis, Tennessee to represent the Philippine Blues Society in the 2015 International Blues Competition Youth Showcase, he was signed by Yupangco Music as Fender Guitar's youngest ambassador from 2015 to 2017.
Well-known for his guitar flair and youthful energy through his songs, he released his first EP on Spotify called "Sunny Side Up," composed of five of his original guitar instrumentals, and plans on composing and releasing more new songs in the future.
Here's the Spotify link to my album "Sunny Side Up". 5 guitar instrumental tracks that will bring out your sunny side. Thank you so much for the support! :D :D :D

Posted by Joko Reantaso on Monday, 27 August 2018
This year, Joko will be amping up the good vibes with his new guitar instrumental "BOUNCE!" The song is about bouncing back from adversity, rejection and whatever situation that brings you down. A sonic narrative delivered by upbeat rhythms, catchy riffs and Joko's signature vocal- like melodies, this song is guitar dance music that will surely lift your spirits up and make you "BOUNCE!"
Joko Reantaso // Bounce (new song)

BOUNCE!!! :D :D :D One of the songs on a new EP "bouncing soon" on spotify, itunes and other digital platforms. Recorded this one with the #Nibiru drive by PedalPimps. Hope you guys like this one :D Lemme know what you think about the sound in the comments section :) #Bounce #NewSong #GuitarInstrumental #PinoyOriginalGuitarInstrumental #POGI #Fender #Telecaster #NewEP #SonicSpaghetti #ComingSoon #opm #supportopm #likeandshareOPM #djent #happydjent #happyprog

Posted by Joko Reantaso on Thursday, 20 December 2018
Let Joko take you on a different kind of musical journey! Join us on July 30, 2019, at the Studio 28 for the official release of his newest single bounce. With special performance from Caren Tevanny, Be Lucid, and Holmes.
Reserve your tickets now at https://tinyurl.com/JRBounce.
---
Jul 08, 2019 at 10:33 AM
Posted by : Pinoy Secret Writer
Filed Under : Entertainment