Elements: UP Fair Wednesday 2019
---
Jan 15, 2019 at 11:29 PM
Posted by : Marie Li
Filed Under : Entertainment
---
Want to attend lements: UP Fair Wednesday? Here's how!
Manila, Philippines - The spirit of the annual UP Fair is still alive. Organized by the UP Diliman University Student Council, 2019's theme is Rak N Rally. UP Fair is a week-long event that features evening music concerts, booths, and amusement park rides. This year, it falls between February 12 - 16 and will still be held at the Sunken Garden.
Elements: UP Fair 2019 Wednesday is happening on February 13, 3PM so hurry and get your tickets now. Here are the details: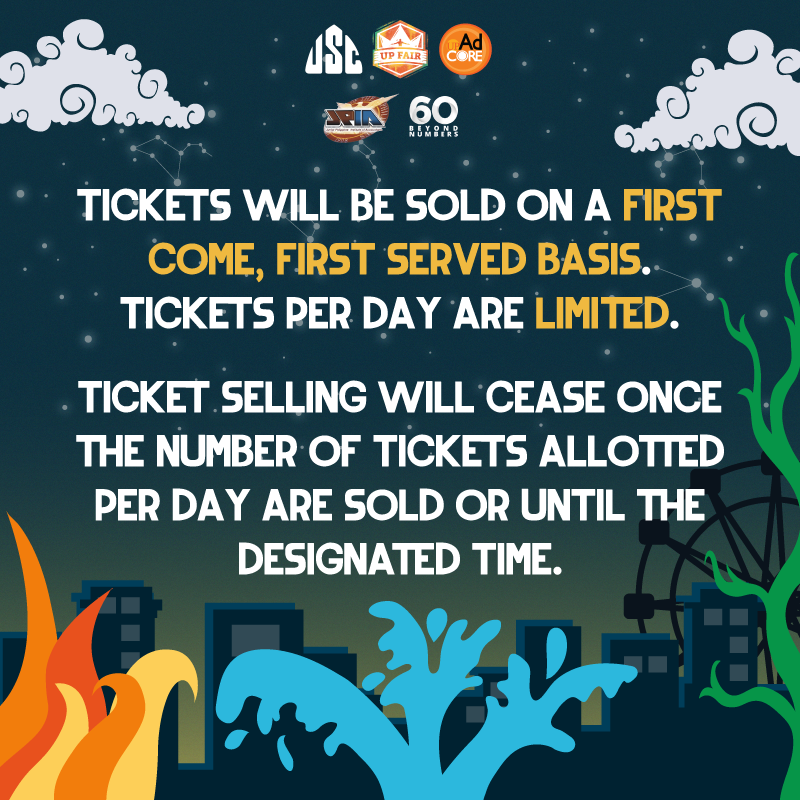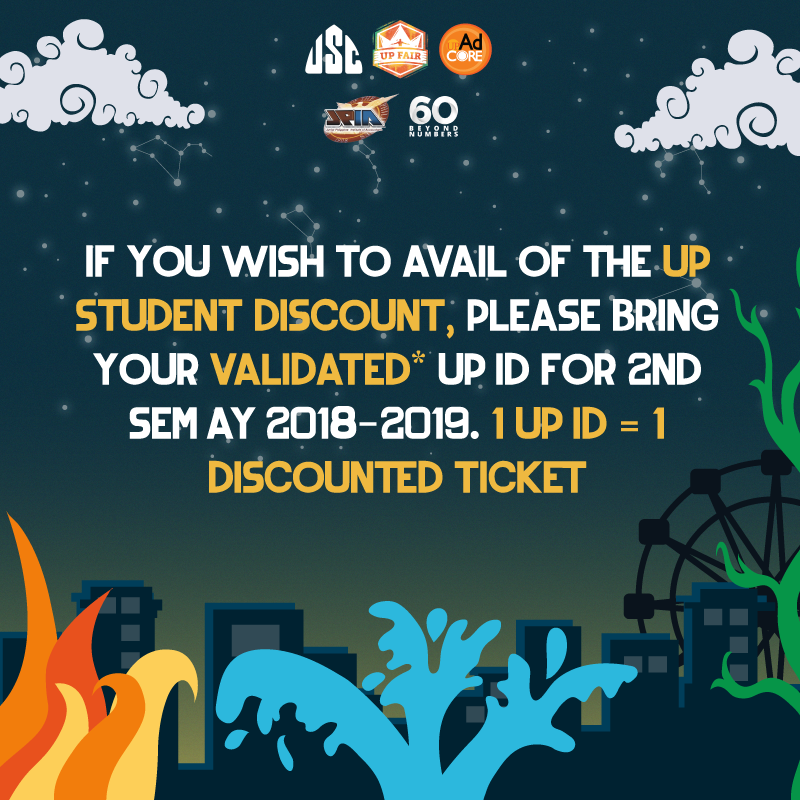 You may purchase online: https://metromanila.platinumlist.net/event-tickets/73400/elements-up-fair-wednesday
Updates for Elements: UP Fair 2019 Wednesday band lineup will be posted soon.
Elements: UP Fair 2019 Wednesday is brought to you by the UP Junior Philippine Institute of Accountants
See you all, #RakNRally!
Photo Courtesy of UP Fair and Elements: UP Fair Wednesday
---
Jan 15, 2019 at 11:29 PM
Posted by : Marie Li
Filed Under : Entertainment