Here's How To Check If Your Personal Information Was Shared With Cambridge Analytica
---
Apr 11, 2018 at 5:10 PM
Posted by : Marie Li
Filed Under : Gadgets & Technology
---
You might want to check if your Facebook account was compromised.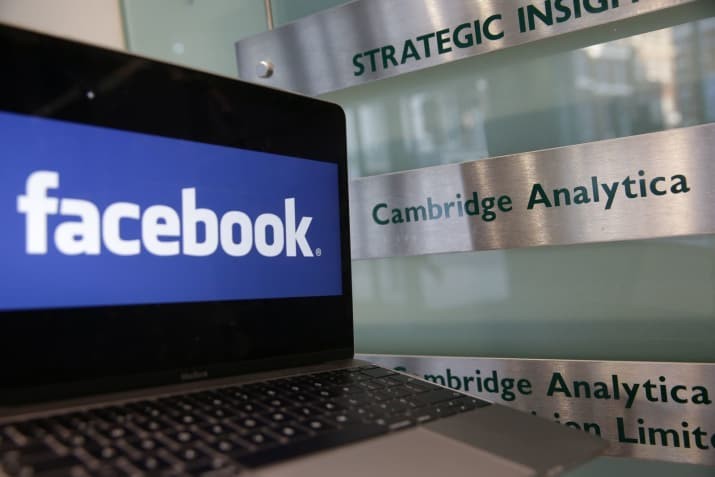 US- You might be wondering why Facebook Co-Founder and CEO, Mark Zuckerberg attended a Senate Hearing today. In case you don't know, it is in lieu with a data breech caused by Cambridge Analytica affecting over 87 Million users world wide.
Facebook CEO testifies before Senate

Facebook CEO Mark Zuckerberg continues to testify (after a second recess) before Congress as lawmakers seek information about a data-sharing scandal that affected tens of millions of users

Posted by CNN on Tuesday, 10 April 2018
Aleksandr Kogan, a Cambridge University researcher, developed a personality-quiz app on Facebook's platform that downloaded people's data. Here's the catch, you didn't need to take the Cambridge personality quiz for your data to get compromised— if one of your Facebook friends did, your data will be shared as well.
Here's how you check if your account was compromised. Go to Help Center and if your account was not affected, the message should appear like this:
You have the optionto share the article so your friends may be aware.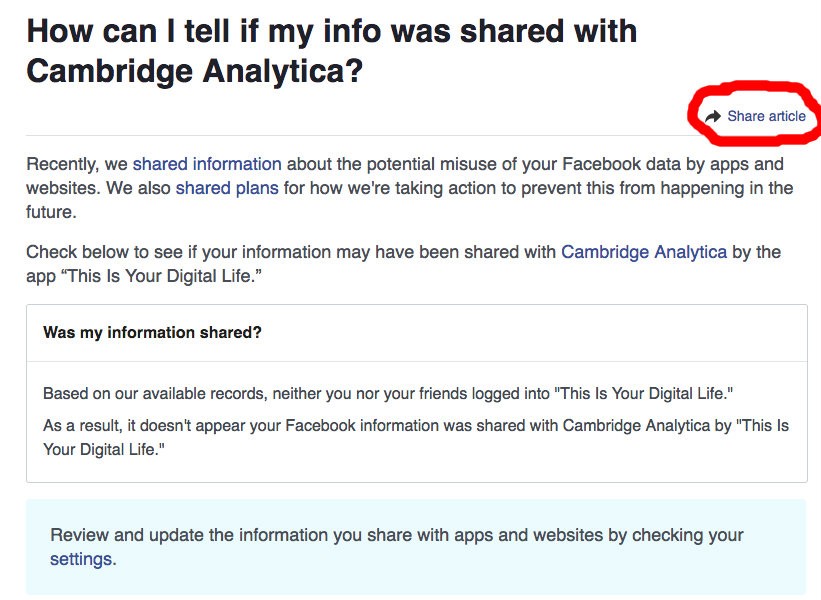 Facebook users whose data was shared should have received a notification when they opened their accounts starting Tuesday, April 10. The message should look like this:
Images Courtesy of Getty, @KrystieLYandoli on Twitter, Facebook
Video Courtesy of CNN
---
Apr 11, 2018 at 5:10 PM
Posted by : Marie Li
Filed Under : Gadgets & Technology