Is Star Image Artist Management Refusing To Honor Marlou Arizala Aka Xander Ford's Pre-surgery Commitments?
---
Oct 04, 2017 at 6:23 AM
Posted by : Marie Li
Filed Under : Showbiz
---
Everything comes with a price. New face, higher talent fee? Is this the new deal after Marlou Arizala's cosmetic surgery?

Manila, Philippines - Internet sensation Marlou Arizala now known as Xander Ford has been in the spotlight and now in the hot seat since the reveal of his enhanced features after cosmetic surgery.
On a separate post, Patricia Sahagun and Kel Fabie aired their sentiments over the new policies of Xander Ford's management.
See the respective facebook and Twitter post below: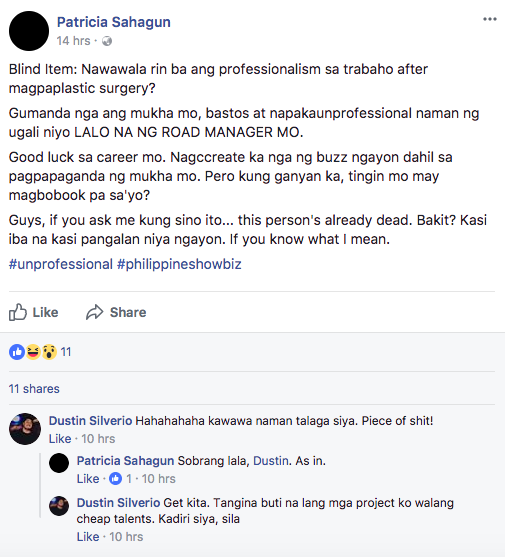 What's the true story behind all the accusations?
Pinoy Secret Files is open to hear both sides of the story.
Images from Patricia Sahagun on Facebook and Kel Fabie on Twitter
---
Oct 04, 2017 at 6:23 AM
Posted by : Marie Li
Filed Under : Showbiz