Listen To Skyforce's First Single 'My Sun, My Moon And My Stars'
---
Jun 23, 2019 at 10:54 AM
Posted by : Marie Li
Filed Under : Entertainment
---
Listen to Skyforce's first single and support his future projects.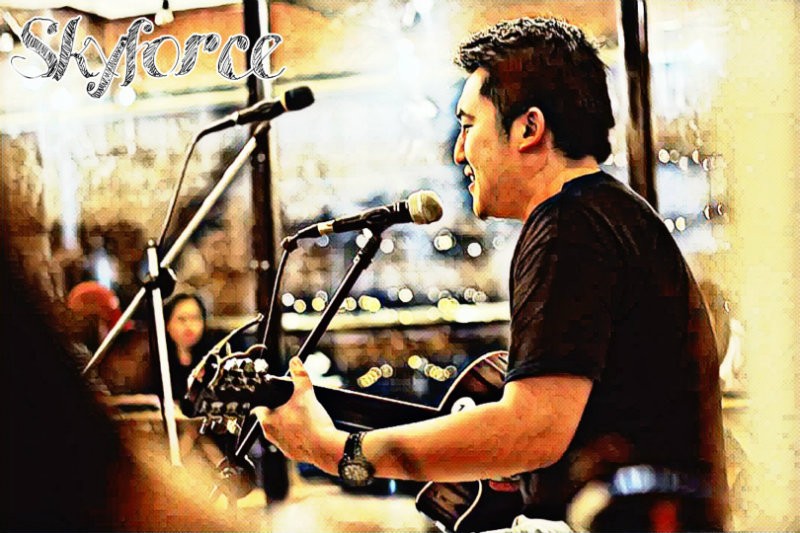 Manila, Philippines - Jestin Robert Yao also known by his stage name "Skyforce" is a solo indie artist from Manila. He started playing the guitar during high school when his dad taught him how to play and really got into listening to music then started writing songs. He started his first but short lived band "Junanax" which later reformed and became "Raging Nostrum" which won various amateur band competitions.
During his college days in the University of Santo Tomas, he formed a short lived rock band named "The Demon" then formed an acoustic band called "Your Edge" which won various acoustic band competitions. During these days, he grew and honed his skills in writing songs and playing them love in events and online. He then started his post graduate course and still music is in his passion, he formed another band called "Suzana" which played live gigs all over Zambales but later disbanded so he continued and pursued music, alone.
He started wearing face paint for his unique performer persona and adapted the stage name Skyforce. His first gig was in 1018 Rooftop Bar in Makati, followed by gigs at Kantina Sabel in Kalaw, The World's End - A Pub in Matalino Street, The Naked Turtle in Cubao, Upperhouse The Brewery at the Palace in BGC and in Jess and Pat's in Maginhawa. Skyforce played his music in events with various groups such as Filscap, Baon Collective, Midknight Collective, Laya Manila, Homesessions Manila, Giglab PH and Alab at Sinag.
He also performed opening acts for SUD, Nina and I Belong To The Zoo. He also played live on EuroTV on a show with Miss Alekzandria, also live on the acoustic stage at Laya Arts and Music Festival 2019 and was a guest in SyZyGy live. His influences were Kamikazee, Callalily, Spongecola, Sugarfree, Papa Roach, My Chemical Romance, Fall Out Boy, Coldplay, and currently, his influences are Ben&Ben, I Belong To The Zoo, Autotelic, Clara Benin, Brisom, The Ransom Collective, and a lot more. He also likes listening to slow and tropical EDM.
He already released his first single "My Sun, My Moon and My Stars" on iTune last June 21, 2019 and will be on all other digital platforms like Google Play Music, Deezer, IHeartRadio, Youtube Music, Amazon Music on June 28, 2019.
"My Sun, My Moon and My Stars" was written last 2018. The song is about a guy who is pursuing this girl and trying to cross worlds just to get her. It's like they came from different worlds and he crossed the universe just to get her, to show her what love really is, that love is sometimes about sacrifice, about letting go and about finding hope in that situation. Eventhough it's impossible, he still believes in the end, there is still hope, that there is still strength for him to fight, no matter what, in the end, she would still be his "sun, moon and stars."
You may catch and watch him live at The World's End - A Pub, Kantina Sabel, Jess and Pat's and he will be playing at Fete De La Musique on July 2019.
---
Jun 23, 2019 at 10:54 AM
Posted by : Marie Li
Filed Under : Entertainment