[LOOK]: Applicant Mistaken Potential Employer As Someone Else
---
Jan 24, 2017 at 10:01 PM
Posted by : Marie Li
Filed Under : Just For Fun
---
Trending now is a funny response of an applicant to his potential employer.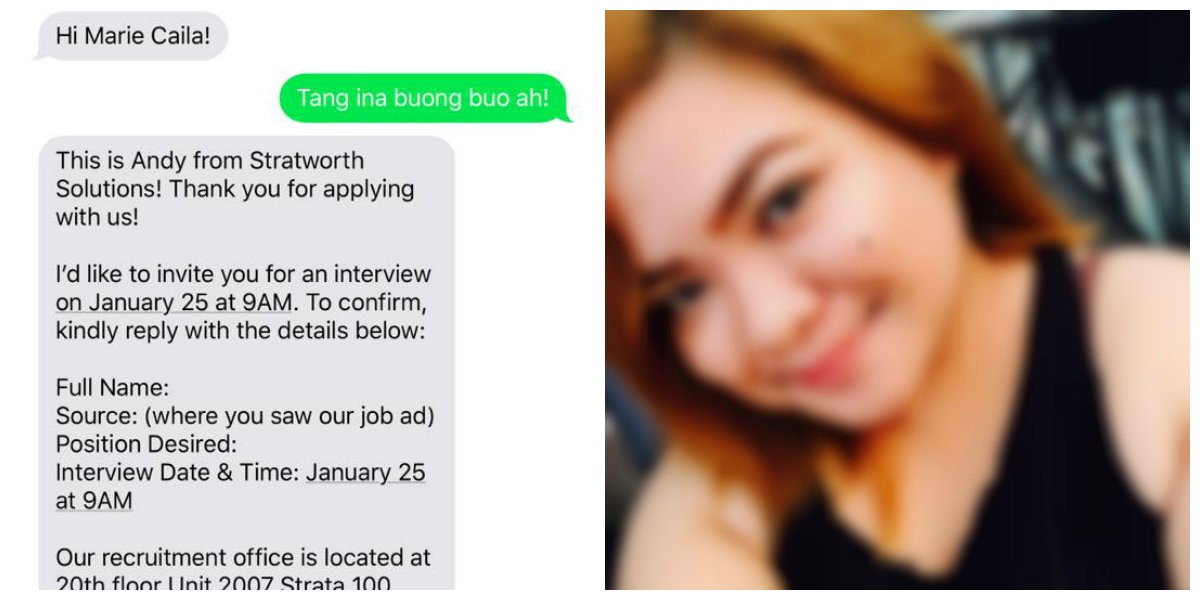 Manila, Philippines - Look how funny is an applicant's response to her potential employer. On a Facebook post of Ms. Calia Arceo, she shared a funny mishap between her and a recruiter from Starworth Solutions.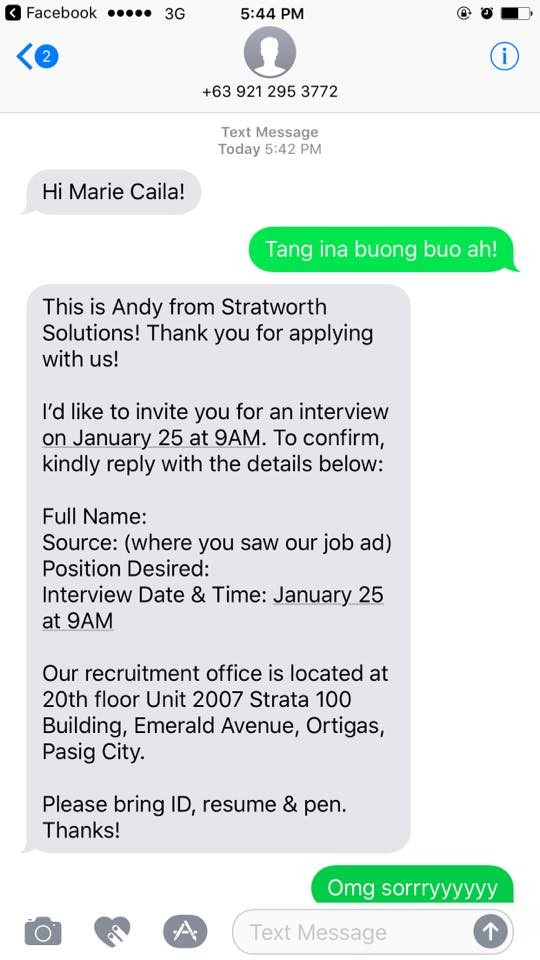 Luckily, Starworth Solutions is still open to meet her and interview her for a job.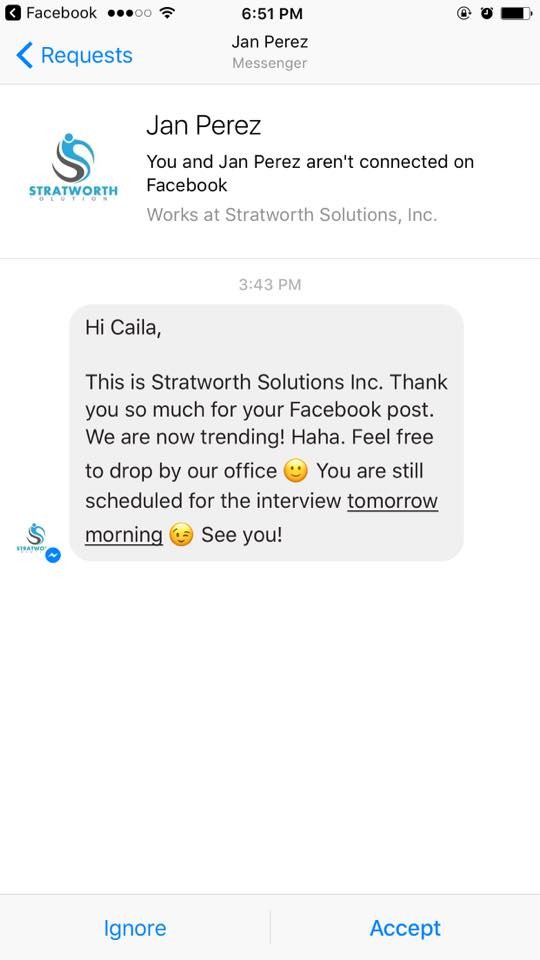 Did a similar scenario happened to you too? Share it with us
Images courtesy of Calia Arceo
---
Jan 24, 2017 at 10:01 PM
Posted by : Marie Li
Filed Under : Just For Fun