LOOK: Childhood Friends Turned Married Couple
---
Mar 29, 2018 at 9:15 PM
Posted by : Marie Li
Filed Under : Entertainment
---
Congratulations to the newly wed couple Mia and Pao. From childhood friends, now they're married.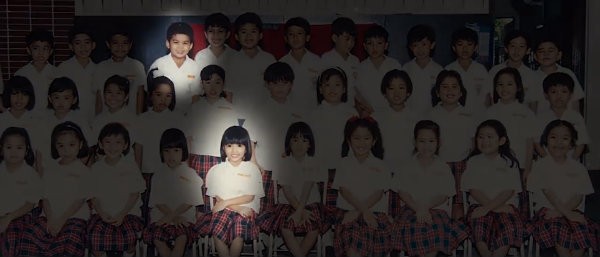 Manila, Philippines - Newly wed couple, Mia Geronimo and Paolo Roces may seem to have a typical love story. Boy meets girl, they fell in love then got married. But what sets their love story apart with others is it's cute origin which started during kindergarten. They started as friends, became best of friends then their relationship blossomed into romance.
In this age and time where we meet a lot of people in all walks of life, it is a breathe of fresh air to know that there are people who's still loyal with each other. Someone who values friendship, loyalty and love. Above all, someone who sticked by each other through thick and thin.
Watch their sweet prenup video as they take us with them on their trip down memory lane.
Pao + Mia Prenup Love Story

Pao & Mia I Prenup Love Story Mmbop?? I saw the sign? Dying inside? Are these familiar?? Yes! Let us take you to a stroll down memory lane as we give you a love story that started way back Kindergarten! This couple got married today and they get to share a bit of their love story to their guests for the first time thru this video. I guess a lot of your guests has been inspired by your beautiful love story. Congratulations Paolo and Mia! ?????? #RocesAreWed

Posted by Vidlens on Saturday, 24 March 2018
Netizens are inspired with their cute love story and as of writing, their video already reached 9K+ shares and 500K+ views.
Paolo and Mia are real life couple goals indeed. On behalf of Pinoy Secret Files, we would like to congratulate the newly weds!
Video Courtesy of Vidlens
Image Courtesy of Paolo Roces and Mia Geronimo
---
Mar 29, 2018 at 9:15 PM
Posted by : Marie Li
Filed Under : Entertainment