LOOK: Daragang Magayon Like Images Seen As Mt. Mayon Erupt
---
Jan 18, 2018 at 9:34 AM
Posted by : Marie Li
Filed Under : News & Events
---
A beautiful disaster. Photographed by a netizen, the formation of Daragang Magayon like images.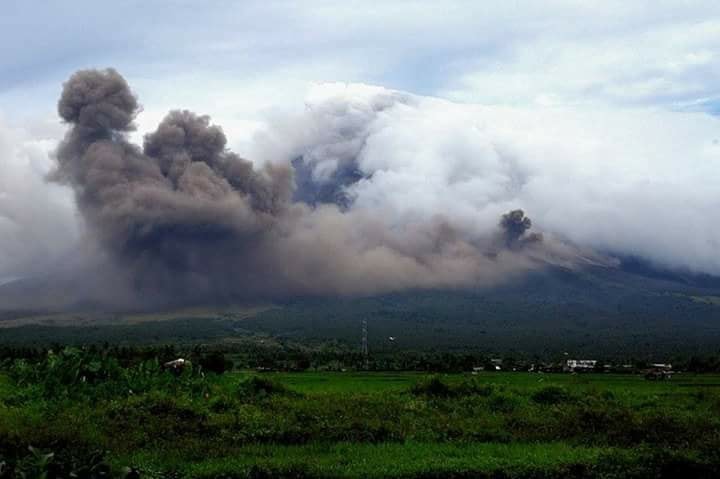 Albay, Philippines - Mayon Volcano or Mount Mayon, is an active stratovolcano in the province of Albay in Bicol Region, Philippines. Renowned as the "perfect cone" because of its symmetric conical shape, Mayon is the most active volcano in the Philippines, and its activity is regularly monitored by PHIVOLCS.
On January 13, 2018, a phreatic eruption occurred that propelled a grayish steam and ash plume and as of writing, the province of Albay declared a state of calamity.
Citizens of Albay despite the fatal and hazardous situation still found a beauty in the disaster. A netizen and photographer, Fafa Ella Fernandez, shared some of her snapshots and observation of the Mayon Volcano's state.
On the first picture, it is noticed that the smoke formed an image of somewhat two people hugging each other. Fafa Ella's photo caption: "Wow. Parang magkayakap ng paharap si Pangoronon tas si Magayon. gandaaaa".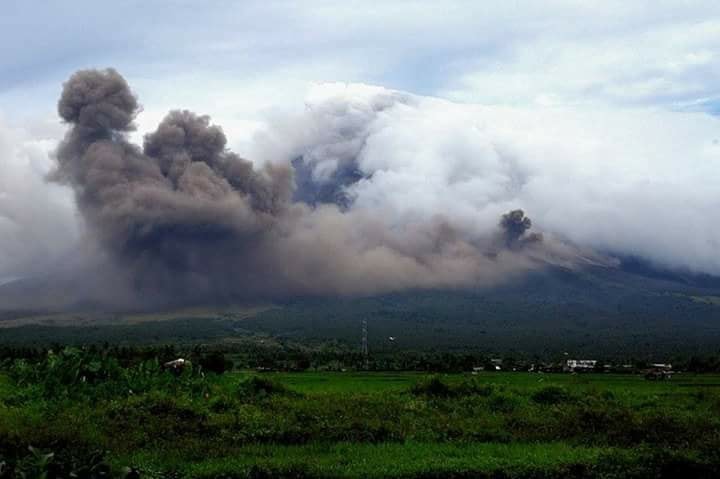 Daragang Magayon is the heroine that appears in the legend of Mt. Mayon while Panganoron is her love interest. Some netizens are asking if the picture was edited but Fafa Ella claimed it was not.
As of writing, the photo already reached 10K+ likes and 11K+ shares.
In the second photo, the lava created a lady-like image and again, Fafa Ella related it to the heroine Daragang Magayon.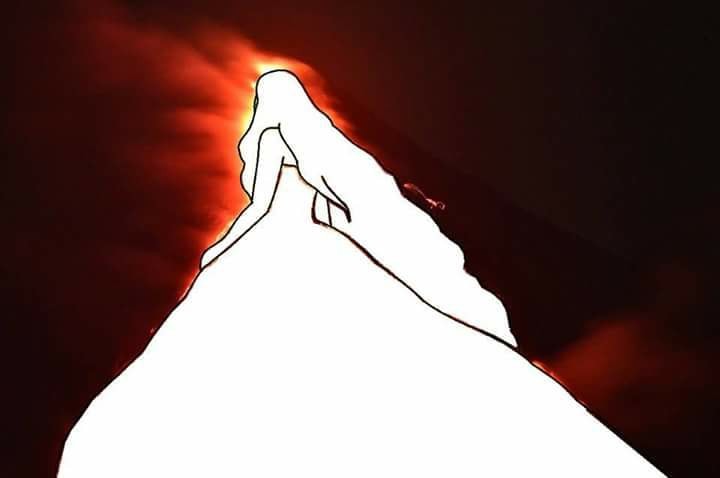 Edited or not, still the images are amazing, indeed a beauty out of a disaster.
Images Courtesy of Fafa Ella Fernandez
---
Jan 18, 2018 at 9:34 AM
Posted by : Marie Li
Filed Under : News & Events