LOOK: I Darts DASH Grand Launch
---
Jul 05, 2018 at 4:49 AM
Posted by : Marie Li
Filed Under : Food & Restaurants
---
Asia's most popular electronic darts bar has finally arrived in the Philippines!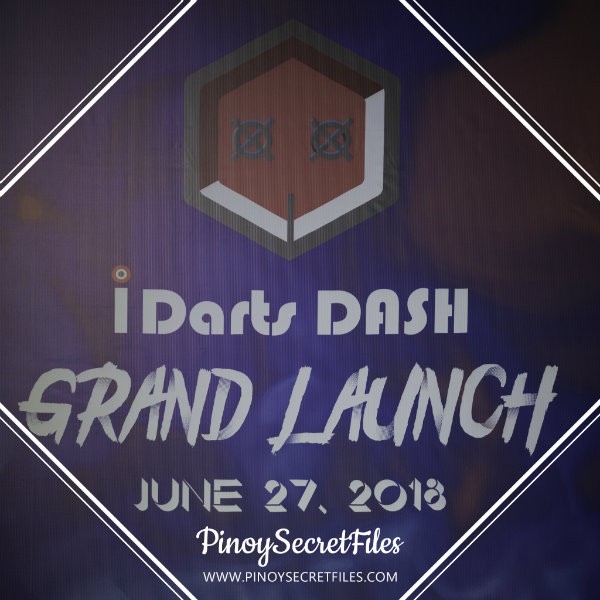 Manila, Philippines - i Darts, the international franchise that sweeps across the globe with a dynamic concept of making extraordinary fun times aims to bring about a new activity for everybody. i Darts DASH held it's grand launching last June 27, Wednesday hosted by 99.5's finest Dj Jaz Reyes featuring beats by Dj Brandon and DJ Nina. It was a total full house event attended by party-goers, set of friends, professional and amateur darts players and even local musicians.
Spotted in the event was Singaporean-American professional darts player Paul Lim and indie artists Keiko Necessario, Leanne and Naara, Zsaris and some members of Lions and Acrobats.
Here are our snapshots during the event:
Here's a sneak peak montage of the Grand Launch:
There are several i Darts locations all over the world, 6 in Singapore, 5 in Australia, 3 in Canada and Hong Kong, 2 in China and Indonesia and 1 each in Japan, Malaysia, Mexico and New Zealand.
i Darts DASH has a mission to create and foster a vibrant community of darts players in the Philippines by creating an environment enjoyed by both fun-loving and competitive players alike.
The first electronic darts bar in the country is managed by Hat Tick Darts Inc. and in collaboration with iDarts Group International and local industry specialists, they have developed a vibrant menu consisting of bar fare and signature drinks to compliment DARTSLIVE gaming experience.
This isn't your typical club scene with simply playful music, beverages, and individuals mingling around. With numerous party games in DARTSLIVE2, we are talking about bonding times, cheerful collaboration and enjoyable moments with friends and companions. Here are their food and drinks menu: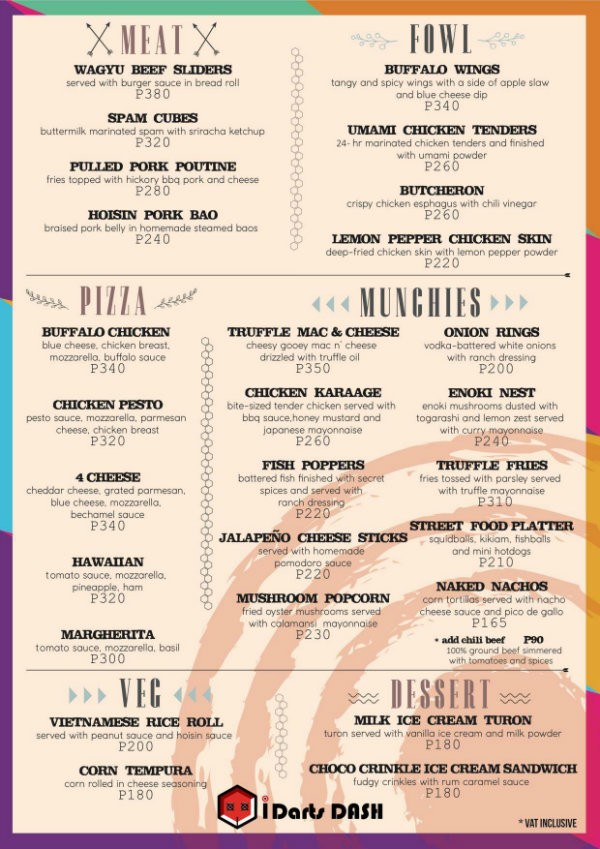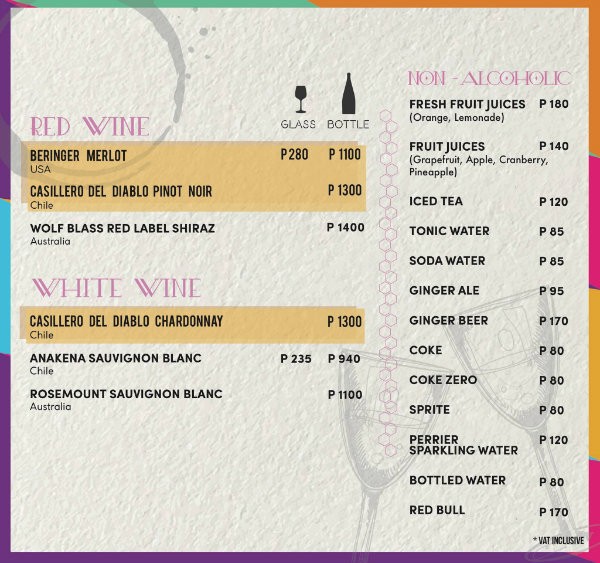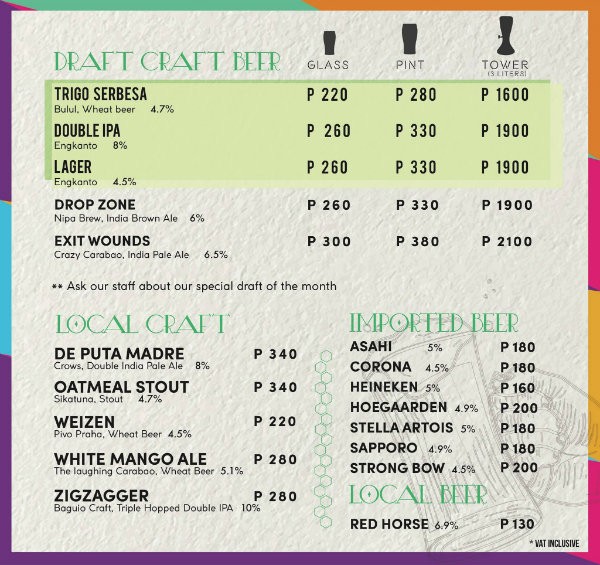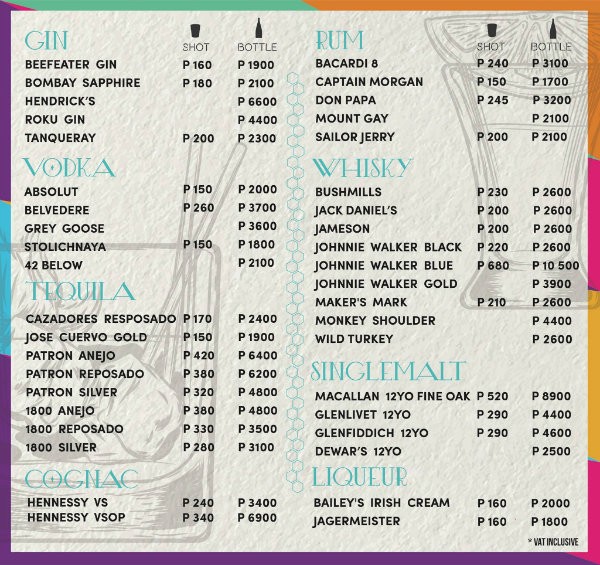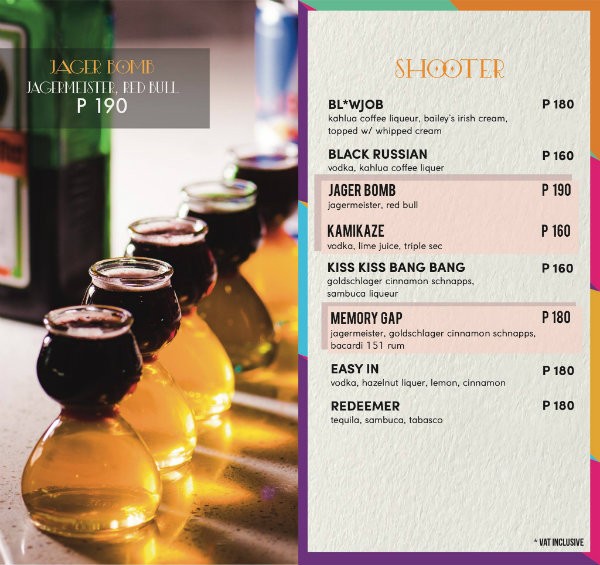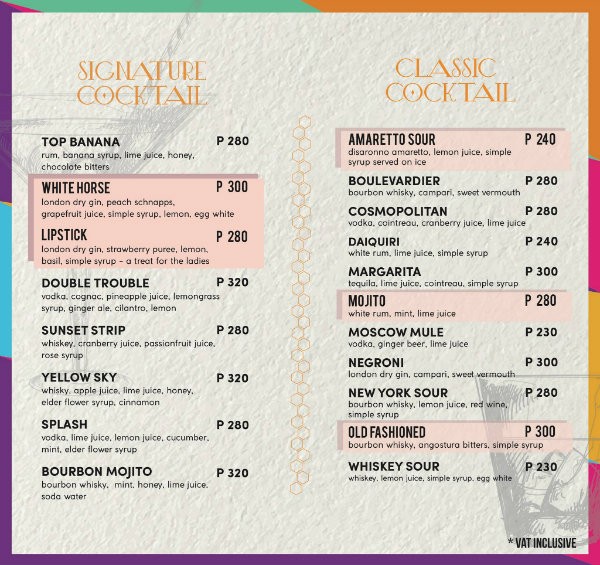 In case you're feeling far fetched about your abilities at hitting BULLSEYE, fear not! i Darts DASH has helpful darts has supportive instructors, prepared to guide you as you advance towards the highest point of the scoreboard!
At i Darts DASH, soft-tip dars are thrown at an electronic board that automatically tallies player's scores. Personalised ID cards allow players to keep track of their stats and rankings. DARTSLIVE machines are programmed with multiple game modes:
Casual: Count-up, Survivor, Yum Yum, Under the Hat
Practice: Shootiutm Half-it, Eagle's eye
Competitive: 701, Cricket, Medley
i Darts Dash has 2 VIP rooms with 2 long couches, 8 ottomans (7-10 pax each VIP); a Common area that has 25 cocktail tables, 75 high chairs that can hold 75-100 pax and an Al Fresco Area with 5 cocktail tables, 20 high chairs and a designated smoking area that can hold 20-40 pax. The total venue capacity is 120-150 pax.
Aside from operating as a darts bar, i Darts DASH also retails soft-tip darts merchandise, accessories and darts boards.
i Darts DASH is also hosting darts tournaments, social leagues, corporate events, and celebrations among other promotional events in-line with their international partners.
They are also open for partnership opportunities such as tournament/league sponsorship, branded merchandise, ins-store TV ad placements (3 TVs and 11 DARTSLIVE2 screens) and in-store promotional events.
Located at Level 4, C3 Annex Bldg, 7th Ave. corner 30th St., Bonifacio High Street, Bonifacio Global City, Taguig, i Darts DASH opens at 5PM from Mondays-Saturdays. Minors are only allowed before 8pm on weeknights and before 7pm on weekends. There are options for car parking either at the Open Parking behind C3 Annex Building or at Two Parkade (Lane P, Taguig). For reservations, you may call (02) 819 0787.
Photos Courtesy of Lomograpika Design Studio
Videos Courtesy of i Darts DASH
---
Jul 05, 2018 at 4:49 AM
Posted by : Marie Li
Filed Under : Food & Restaurants