LOOK: Is Arci Muñoz Dating Erich Gonzales' Ex-Boyfriend, Businessman Anthony Ng?
---
Jul 04, 2017 at 12:28 PM
Posted by : Marie Li
Filed Under : Showbiz
---
Spotted, Arci Muñoz having a Korean dinner with Businessman, Anthony Ng.
Manila, Philippines - Arci recently revealed that her almost 3 years relationship with Badi Del Rosario, artist from "Mr. Bones and the Boneyard Circus" and the son of Brunei's Prince Jefri Bolkiah, were over.
Arci Muñoz is previously linked with her fellow "I Can Do That" contestant, Daniel Matsunaga. Recently, the two had series of shows for Kapamilyas in Europe and during their visit in the Eiffel Tower, a viral video circulated. On the video posted on Instagram, Arci dropped to her knee and handed a ring to Daniel and said "Will you marry me?". They already debunked the rumors and stated that Arci is already seeing another guy thus the video/act with Daniel is just for fun.
But it seems like Daniel Matsunaga is not the only guy who was previously in a relationship with Erich Gonzales, that is being seen and linked with Arci Muñoz.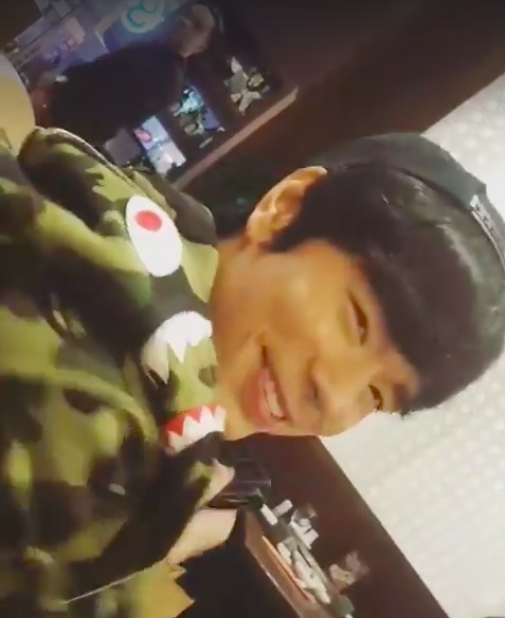 On a video posted by Fashion Pulis, Arci was spotted having dinner with Anthony Ng, Erich Gonzales' former boyfriend.
Insta Scoop: Is Arci Muñoz Dating Anthony Ng, Former Boyfriend of Erich Gonzales?

Posted by fashionpulis.com on Sunday, 2 July 2017
During her relationship with Erich for almost 4 years, Anthony has always been under the radar and was discreet about their relationship. It seems it's the opposite with Arci Muñoz.
Video Courtesy of Fashion Pulis on Facebook and Loveghene on Instagram
Images Courtesy of Arci Munoz on Instagram
---
Jul 04, 2017 at 12:28 PM
Posted by : Marie Li
Filed Under : Showbiz