LOOK: Jinkee Pacquiao Met South Korean Actor Ji Chang Wook
---
Jan 13, 2018 at 4:16 AM
Posted by : Marie Li
Filed Under : Showbiz
---
Eat your heart out Hallyu fans. Jinkee Pacquiao's is not your average fan girl!
Manila, Philippines - Manny Pacquiao and his family recently went to South Korea for vacation and to shoot an episode with Infinity Challenge. His wife, Jinkee Pacquiao, like most Filipinos, is a total Hallyu fan girl. Of course, Manny Pacquiao took the opportunity to surprise his beloved wife by arranging a meet up with his wife's idol, South Korean Actor Ji Chang Wook.
Who is Ji Chang wook? He rose to fame playing the leading role of Dong-hae in daily drama series Smile Again and has since had roles in Warrior Baek Dong-soo and Empress Ki. He also headlined the popular television series Healer, The K2 and Suspicious Partner, as well as crime-action film Fabricated City. He is currently in mandatory military service and is scheduled to be discharged in May 2019.
Despite the actor's busy schedule, he graciously met with the Pacquiaos.
No confirmation yet from Jinkee's side but her twin sister, Janet Jamora already posted a picture with the actor on her Instagram story.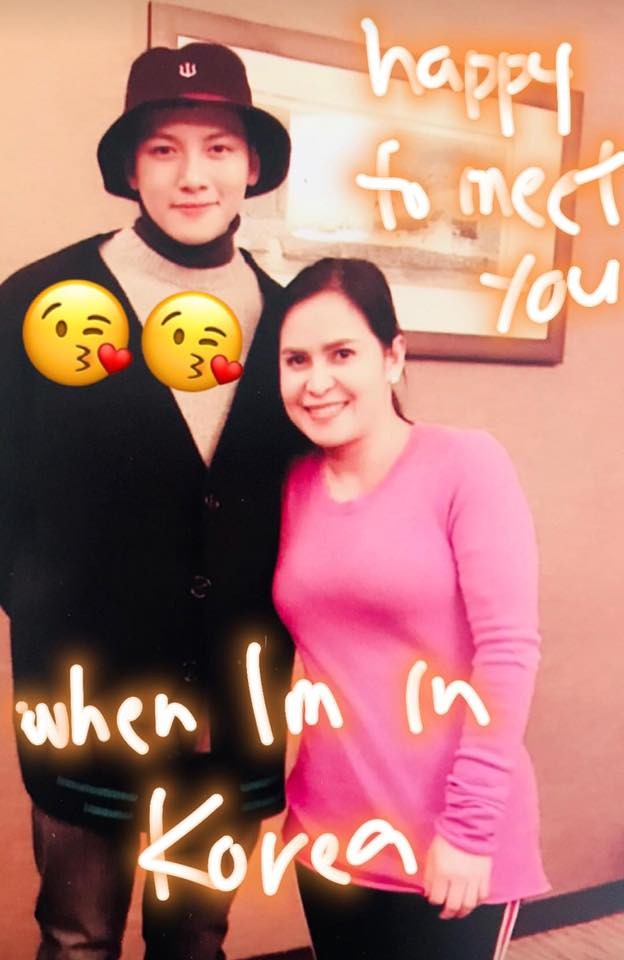 Lucky girls!
Photos Courtesy of Jinkee Pacquiao and Janet Jamora on Instagram
---
Jan 13, 2018 at 4:16 AM
Posted by : Marie Li
Filed Under : Showbiz