LOOK: KFC's First Filipino Colonel
---
May 30, 2017 at 2:24 AM
Posted by : Marie Li
Filed Under : Food & Restaurants
---
ICYMI. Let's welcome KFC's First Filipino Colonel, none other than Ronaldo Valdez.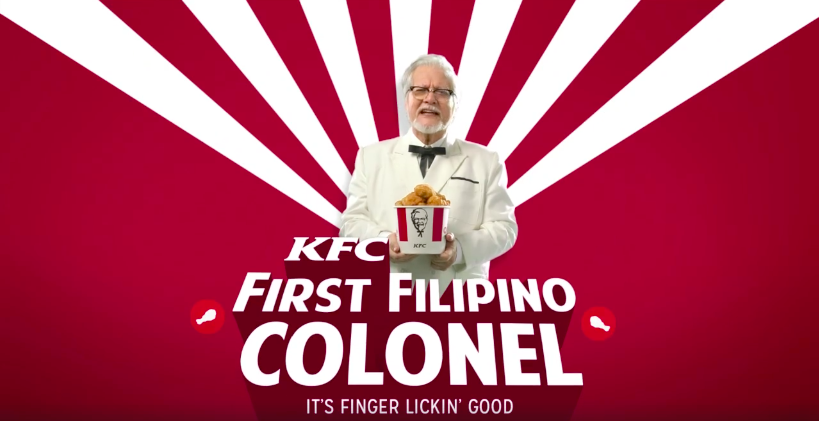 Manila, Philippines - A week ago, KFC Philippines released a search for the their first Filipino colonel. Top three actors vied for the most anticipated role: Batangueno-comedian Leo Martinez, movie and television veteran actor Ronaldo Valdez and character/theater veteran actor Pen Medina.
Watch their funny audition:
But this week, KFC announced who landed the role of Filipino counterpart of Colonel Harland Sanders. It is none other than Ronald James Gibbs aka Ronaldo Valdez.
Congratulations Colonel Valdez!
Source: KFC Philippines on Facebook
---
May 30, 2017 at 2:24 AM
Posted by : Marie Li
Filed Under : Food & Restaurants