LOOK: Philippine Passport's New Design And Added Security Features
---
Aug 14, 2016 at 9:25 PM
Posted by : Pinoy Secret Writer
Filed Under : News & Events
---
Are you applying for a Philippine passport? You may be surprised with its new look and added security features.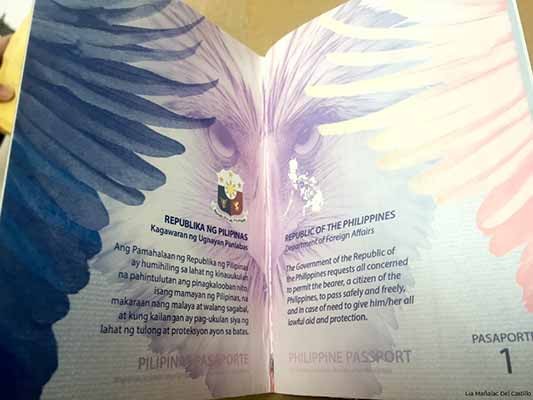 A photo of the Philippine passport by Lia Manalac Del Castillo is shared by GMA News Online. The said passport will have added security features such as including a microchip with the personal data of the applicant and invisible UV ink and thread. The delivery time has also been cut from the usual 7 to 14 days to five (5) days. The new design will roll out starting Monday.
What we really like about the new passport is its design. The Philippine Eagle on the first page is really astonishing. What do you think of its new design? Share you thoughts by commenting below.
Source: GMA News Online
---
Aug 14, 2016 at 9:25 PM
Posted by : Pinoy Secret Writer
Filed Under : News & Events