LOOK: Teeth Reunion 2018 Bar Tour Schedule
---
Nov 07, 2018 at 11:50 PM
Posted by : Marie Li
Filed Under : Entertainment
---
90s Rakistas where you at?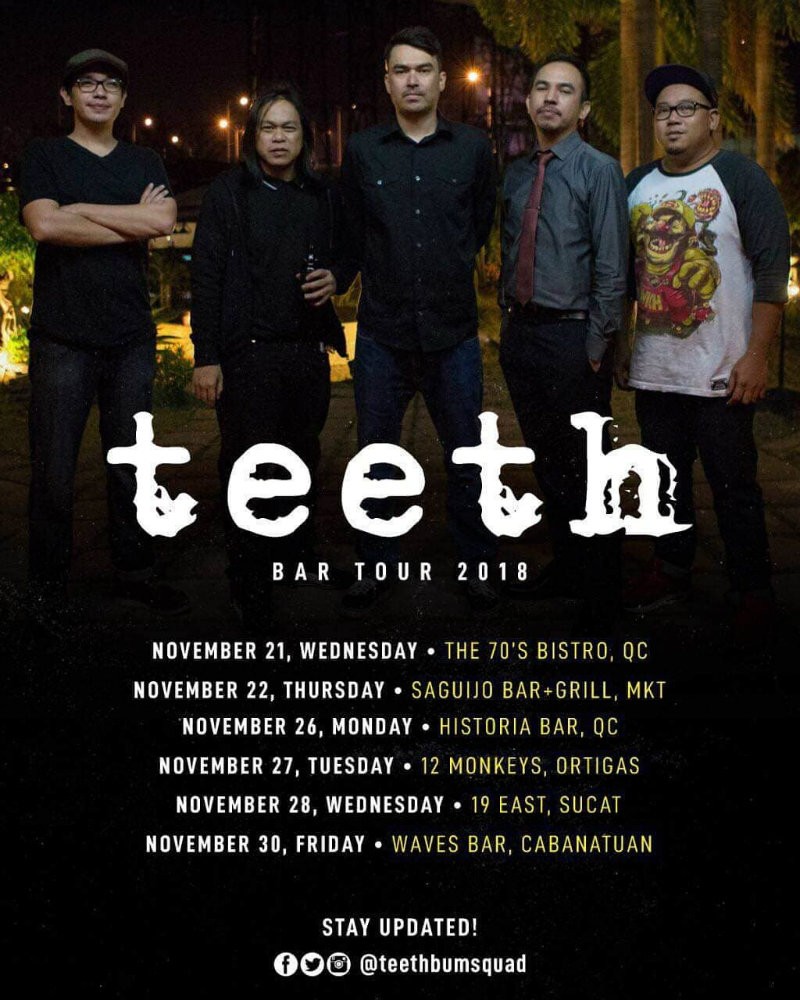 Manila, Philippines - Filipino rock band, Teeth, formed in 1993 is currently composed of Glenn Jacinto on vocals, Jerome Velasco on guitars, Pedz Narvaja on bass, Mike Dizon on drums, and Dok Sergio on guitars (formerly on bass). Their music style is a mix of Alternative rock and grunge.
Teeth is well known for the hits, "Laklak", "Prinsesa" and "Shooting Star".
The band band became semi-active and occasionally performs so this is your chance to catch them perform live.
Video Courtesy of Teeth on YouTube
---
Nov 07, 2018 at 11:50 PM
Posted by : Marie Li
Filed Under : Entertainment