LOOK: Wedding Of Winter Sonata And Stairway To Heaven South Korean Actress Choi Ji Woo
---
Mar 30, 2018 at 2:19 PM
Posted by : Marie Li
Filed Under : Showbiz
---
Congratulations to the newly weds!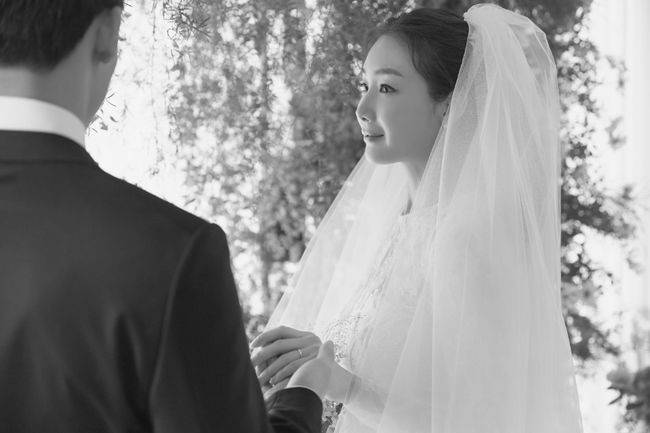 South Korea- Actress Choi Ji Woo surprised her fans yesterday, March 29, 2018 when she announced that she tied the knot in a private ceremony. Her husband is a non-celebrity, and they dated for a year before getting hitched.
Her agency, YG Entertainment shared beautiful photos of Choi Ji Woo's wedding and said, "We express our thanks to everyone who has sent their congratulations for Choi Ji Woo's wedding. The wedding ceremony on March 29 went well, with the blessings of the family members who took part."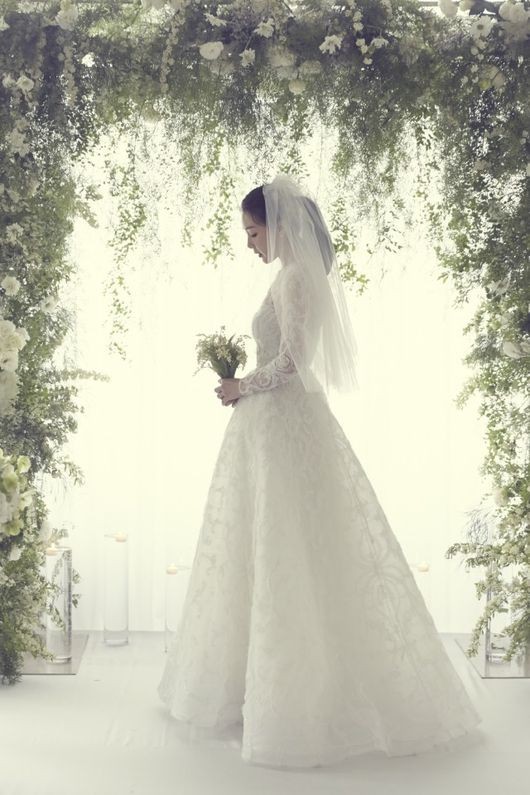 Choi Ji Woo also wrote a letter to fans, saying, "I feel shy and nervous writing a letter for the first time in a while. It's a bit sudden, but I have great news. I tied the knot on March 29 with someone I want to start a new life with. We held a private wedding ceremony with only our close family members in attendance. I will start a happy family with the person I love, and we will always respect each other. I should've let you guys know earlier, but I wanted to be careful because my [husband] is not a public figure. I hope you will understand and give us your blessings. I will always remember the love and support you have given me, and I will continue my career as an actress. Please stay healthy. Thank you, and I love you."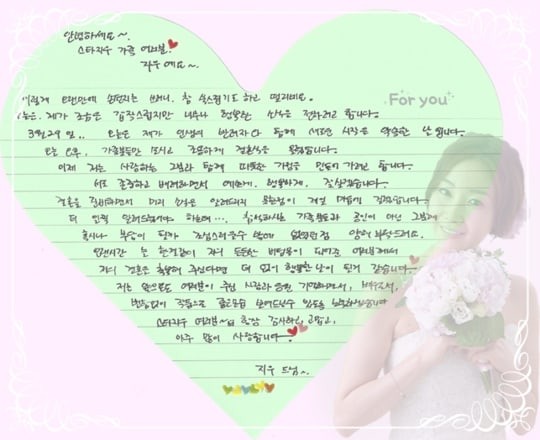 She is known for starring in the television melodramas Beautiful Days (2001), Winter Sonata (2002), Stairway to Heaven (2003), The Suspicious Housekeeper (2013) and Temptation (2014) and the romantic comedy series Twenty Again (2015) and Woman with a Suitcase (2016).
Congratulations to Choi Ji Woo and her husband!
Images Courtesy of YG Entertainment
---
Mar 30, 2018 at 2:19 PM
Posted by : Marie Li
Filed Under : Showbiz