Matik Na! : Pre-Event Gig For Rockathon 2018
---
May 03, 2018 at 5:32 PM
Posted by : Marie Li
Filed Under : Entertainment
---
Before Rockathon 2018, there's Matik Na! Find out who's performing for the pre-party!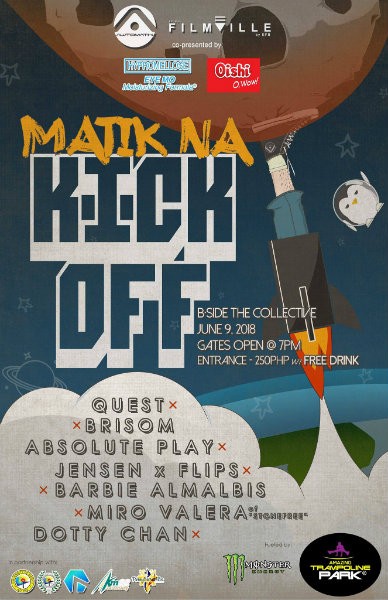 Makati, Philippines- Awtomatik Productions and Filmville Production co-presented by Hypromellose Eye Mo and Oishi in partnership with University of Makati brings you Rockathon 2018. But before the main event, come join us as we celebrate an evening with these awesome artists.
Happening on June 9, 2018, Saturday at B-Side, The Collective, Makati, Matik Na! is a pre-party gig with performances from today's hottest indie local artists in the music scene.
Here is Matik Na!'s updated line-up:
Gates will open at 7PM. Ticket selling price is at PHP 250 with 1 FREE Drink while University of Makati students may avail the ticket for only PHP 150. For more details, check Matik Na!'s event brite.
Image and Videos CTTO
---
May 03, 2018 at 5:32 PM
Posted by : Marie Li
Filed Under : Entertainment