Matthew Chang 's First Single "Balikat" Will Be On Spotify This June
---
Jun 17, 2019 at 7:00 PM
Posted by : Marie Li
Filed Under : Entertainment
---
Singer-songwriter and theater actor, Matthew Chang, believes that music should convey a message; make you feel and tell a story.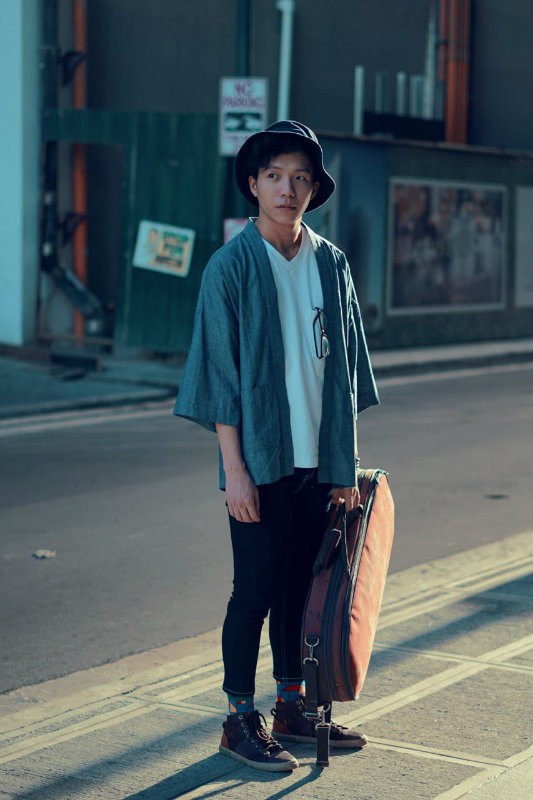 Manila, Philippines - Growing up in a family of artists, his cellist mother would bring him to her rehearsals and performances of the Philippine Philharmonic Orchestra. It ignited his passion for music and exposed him into various genres at a very young age; fascinated by opera, ballets, symphonies – he knew he was meant to be a storyteller
Matthew Chang is a Storyteller at his core. A classically trained violinist who has been influenced by 90's OPM, Classical Music and Broadway tunes give you his unique brand of music: comforting, uplifting and intimate.
His major contributions were a collaborations with Pat Valera for the musical Dekada '70 by Lualhati Bautista as musical director and as an actor and vocal arranger of Mula Sa Buwan.
He has also performed on various gigs, events and festivals such as Tareptepan Music and Arts Festival, Here Together Metro Manila Pride Festival, Malaya 4th Anniversary Show, Himagsining Queer Arts Festival and Charoute Vol 3.
Some of his musical influences are Pinikpikan / Kalayo, Sara Bareilles, Jacob Collier, Joey Ayala and Lolita Carbon.
This is Matthew Chang's freshman year as a solo artist. He's currently working on his original songs and booking live performances.
He already opened up about his own journey with his first single, "Balikat" launched on Spotify on June 29, 2019.
---
Jun 17, 2019 at 7:00 PM
Posted by : Marie Li
Filed Under : Entertainment