Millionaire Gives Money Away To Charity And Traveled The World In A VW Van
---
Jan 08, 2017 at 12:04 AM
Posted by : Pinoy Secret Writer
Filed Under : Travel & Adventure
---
This guy became a millionaire while living in Dubai and decided that he wasn't happy.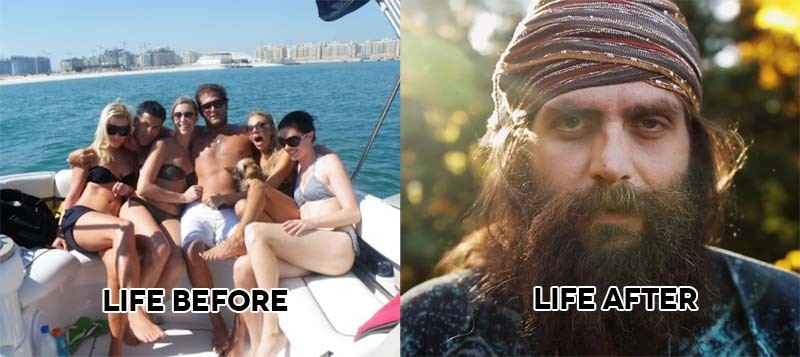 Mazzi is a Syrian who grew up in Brazil and later moved to Dubai with his parents. At the age of 23, he started a few businesses and became a millionaire at the age of 30. He bought a Ferrari on his 30th birthday and 2 weeks after, coming from a party, he had a terrible accident that brought him to jail.
From there on, he realized that his luxurious life didn't made him happy at all. So he gave up his business and bought a VW van to travel the world.
Now living as a nomad, Mazzi started a new business called Spice of my people where he sells stuff from places he's been thru that most people do not know about. Items that are rare which can't be easily found. The money he collected went straight to the charity and to the people he is helping.
Having a wife sick with cancer, Mazzi did not give up and continued to help people as well as his wife.
It's such a rare opportunity to find such people who became open that material things won't really make one happy. It's the experience of how one live. As for Mazzi, he found his happiness by helping people. Sure he still makes money but his earnings are not just for him but for the people he helps.
---
Jan 08, 2017 at 12:04 AM
Posted by : Pinoy Secret Writer
Filed Under : Travel & Adventure