PHOTOS: What Happened At Familiarity: Runway Crimes Album Launch
---
Sep 15, 2018 at 8:26 PM
Posted by : Marie Li
Filed Under : Entertainment
---
In Case You Missed It: Post-hardcore indie band, Runway Crimes, released their debut album "Familiarity" last month.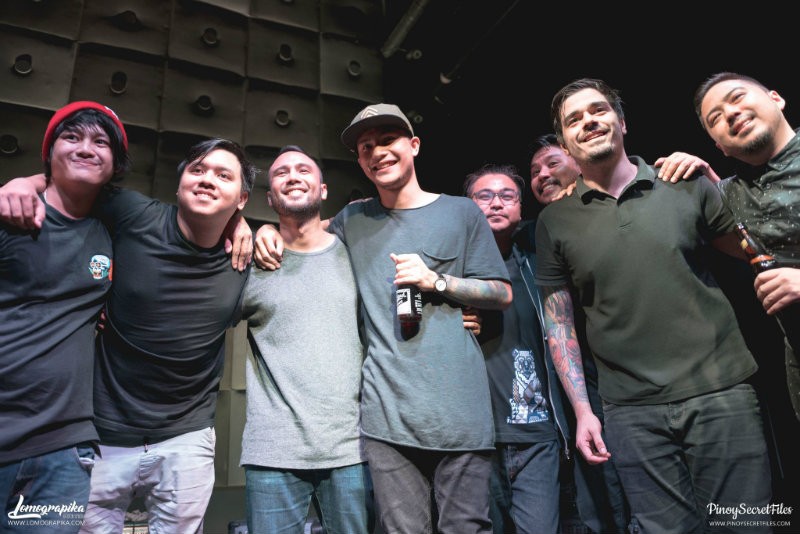 Manila, Philippines - Post-hardcore indie band, Runway Crimes started out with a different lineup nine years ago. A group of friends who decided to start a band since all of them had just left their older bands that they were associated with plus the fact that they just loved making music.
The current line-up is composed of Paolo Tabuena (Vocals), Matthew Warren / Chaco Cruz (Guitars), Martin Hocson (Bass), Paolo Owyong (Drums) and Philip Verzosa (Keyboards/Synth).
This year, Runway Crimes released their debut album "Familiarity", an 11-track record last August 25, 2018 at Social House located at the Ground Floor of Circuit Mall, Makati City. What started out with just a couple of jams from time to time to a passion project that they've been pursuing for the past 9 years.
The night was kicked off by singer-songwriter, visual artist, graphic designer, fashion designer, and published author - all rolled into one convenient sushi, Reese Lansangan.
Lions and Acrobats also performed their greatest hits and the crowd went wild. The independent band is known to be successful with orchestrating multiple melodies simultaneously through three guitarists (Jim Lopez, Carlo Lava, Andrew Son), a bassist (Oteph Tumambing) and a vocalist (Icoy Rapadas) that thrives into bobbing and weaving through thick and intricate chord progressions which are all of course, backed by the drummer (Pedro Tumibay) following strict dynamics and timely syncopation.
Last but definitely not the least, Runway Crimes, as they unveil their songs from their album Familiarity.
The album launch is succesful indeed, totally a night to remember.
PS. They also released a new music video this week for their song "Identity".
On behalf of Pinoy Secret Files, congratulations and more power Runway Crimes!
Image Courtesy of Pinoy Secret Files, Marty Floro and Lomograpika Design Studio
---
Sep 15, 2018 at 8:26 PM
Posted by : Marie Li
Filed Under : Entertainment