#RapeIsNotAJoke - RBreezy Facebook Page Taken Down, Admins Created Another Page
---
Feb 06, 2017 at 11:28 PM
Posted by : Pinoy Secret Writer
Filed Under : News & Events
---
#RapeIsNotAJoke This is what people are shouting out just when a Facebook page named RBreezy posted a meme about rape.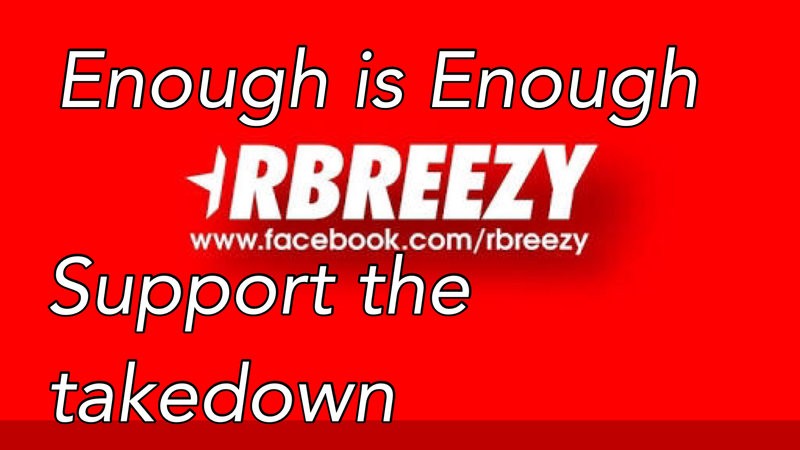 Most of us are aware that RBreezy is slowly becoming the cancer of Social Media and the world wide web! From their RBreezy Girls that show skin on social media and they heavily promote sex as a tool for them to be celebrities and for them to get followers! As for their website ad page they heavily post sexually oriented videos, porn on their website that I think must be blocked as well as the other porn sites! What's funny about this is...

if international sites can be blocked why can't we also block the sites that are close to home. The local porn sites. Stop this kind of cancer on the world wide web! They say it's freedom of expression but they never ever were responsible for the actions and what it may do to the future Filipino Children. Sign the petition and put an end to this Cancer!
Rape is a very sensitive issue and Facebook page RBreezy was not spared from this. With that, a petition was filed on Change.org to take down their Facebook page.
As of this writing, the page has been taken down but the admins where able to create another Facebook page and even posted it on their twitter page.
New RBreezy Facebook Page: https://www.facebook.com/rbreezyofficialpagepo/
Change.org petition: https://www.change.org/p/national-telecommunications-commision-take-down-the-rbreezy-facebook-page-and-website-now
---
Feb 06, 2017 at 11:28 PM
Posted by : Pinoy Secret Writer
Filed Under : News & Events