REV Music Festival: UP Fair Saturday 2019
---
Jan 16, 2019 at 9:34 PM
Posted by : Marie Li
Filed Under : Entertainment
---
Want to attend REV Music Festival: UP Fair Saturay? Here's how!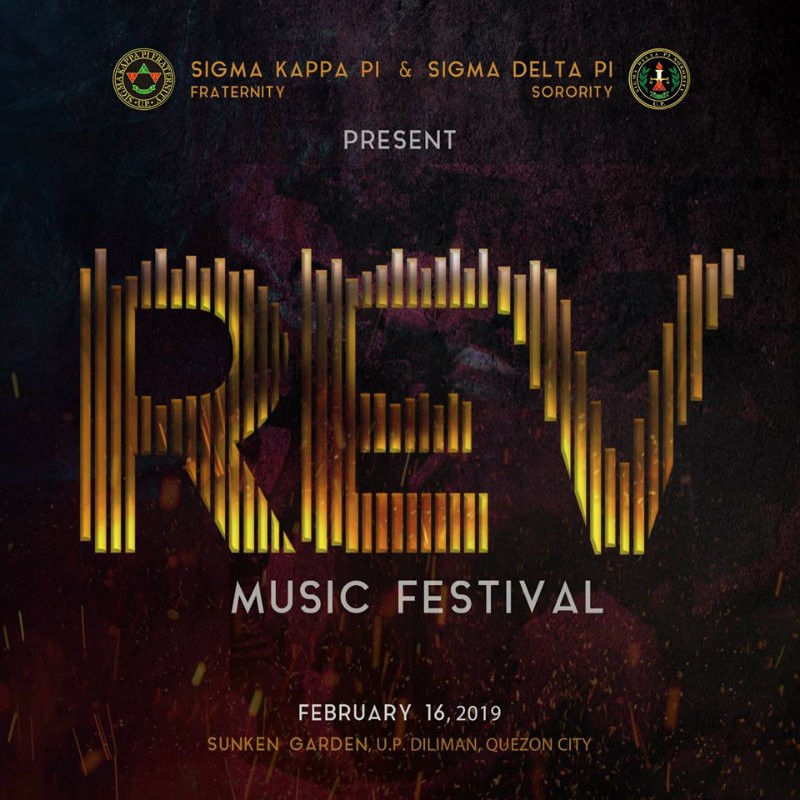 Manila, Philippines - The spirit of the annual UP Fair is still alive. Organized by the UP Diliman University Student Council, 2019's theme is Rak N Rally. UP Fair is a week-long event that features evening music concerts, booths, and amusement park rides. This year, it falls between February 12 - 16 and will still be held at the Sunken Garden.


Ignited by the successful showing at the 2018 UP Fair, the UP Sigma Kappa Pi Fraternity, together with the UP Sigma Delta Pi Sorority, instituted a socio-cultural arm in which their two fraternal societies can continue to provide a venue for its advocacies, specifically -- artistic, musical and cultural empowerment.
REV got its roots way earlier than last February 2018 though. The brand has undergone several transformations through the years, beginning with the Fraternity's first foray to hosting a UP Fair Night in 2002, sustained by pocket music-oriented activities in UP Diliman, UP Manila, UP Los Baños, UP Baguio and Candelaria in Quezon, and culminating in the events of this year.
To date, REV boasts a following of more than 12000 people in social media, and is aiming to showcase a regular set of events all year round starting 2018. There's Cradle Rock, for the benefit of hospital NICU cases; Pop Menagerie, in support of our furry friends housed at various animal shelters; The Greatest Hits, in assisting drug rehabilitation causes; Up and Coming and 101, featuring local budding musicians and performance artists; ?ndependence, in celebration of nationalism, freedom and unity, and the REV Music Fest, a 12-hour celebration of music and relevant and timely advocacies.
REV Music Festival is happening on February 16, 3PM so hurry and get your tickets now. Here are the details: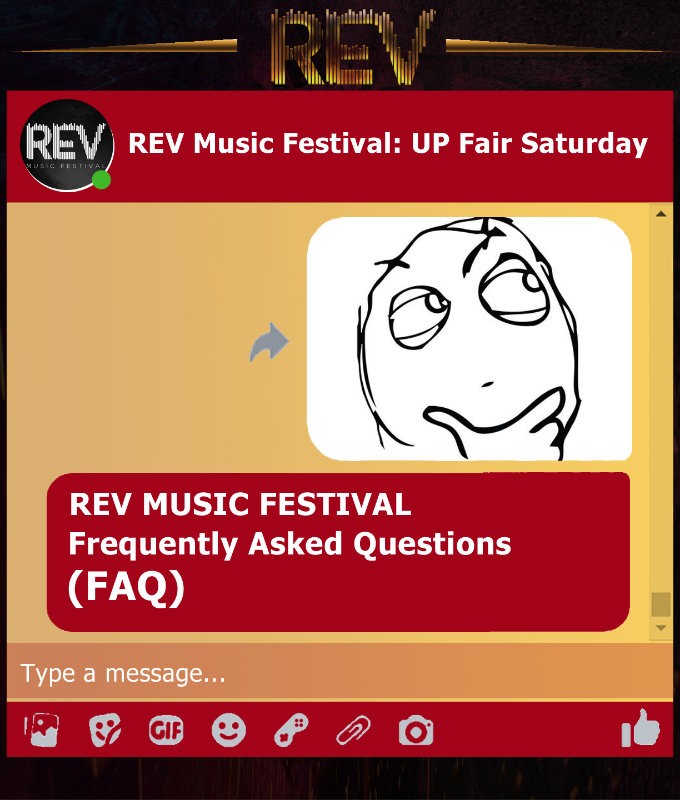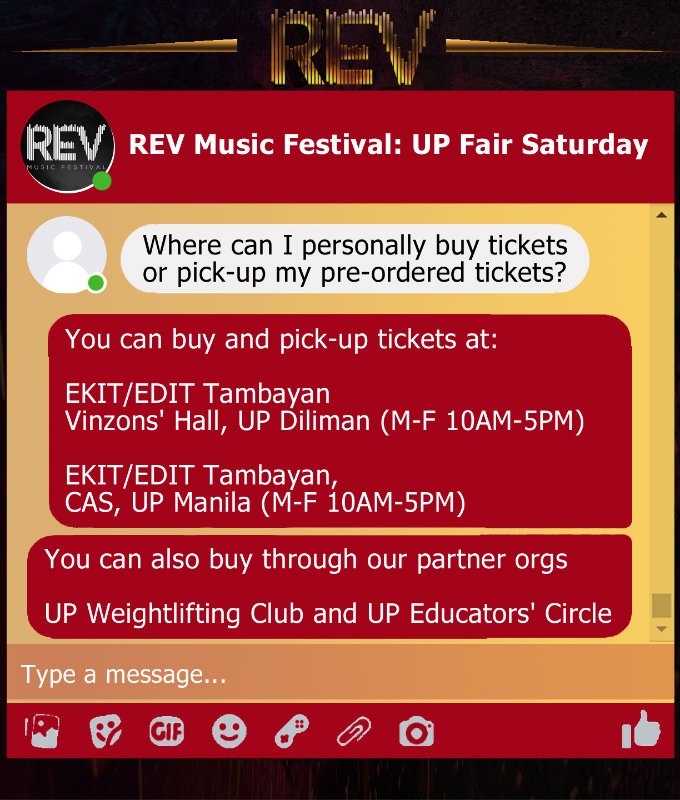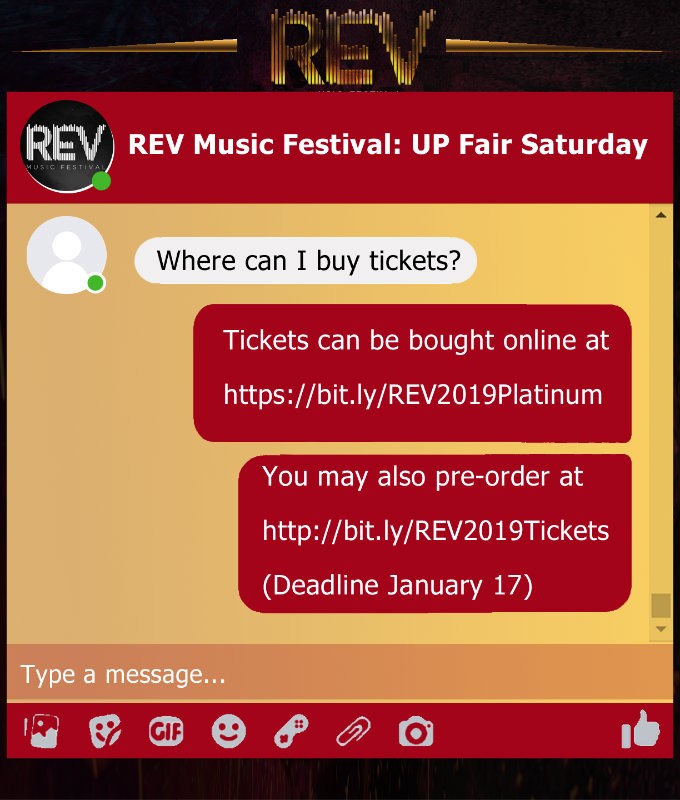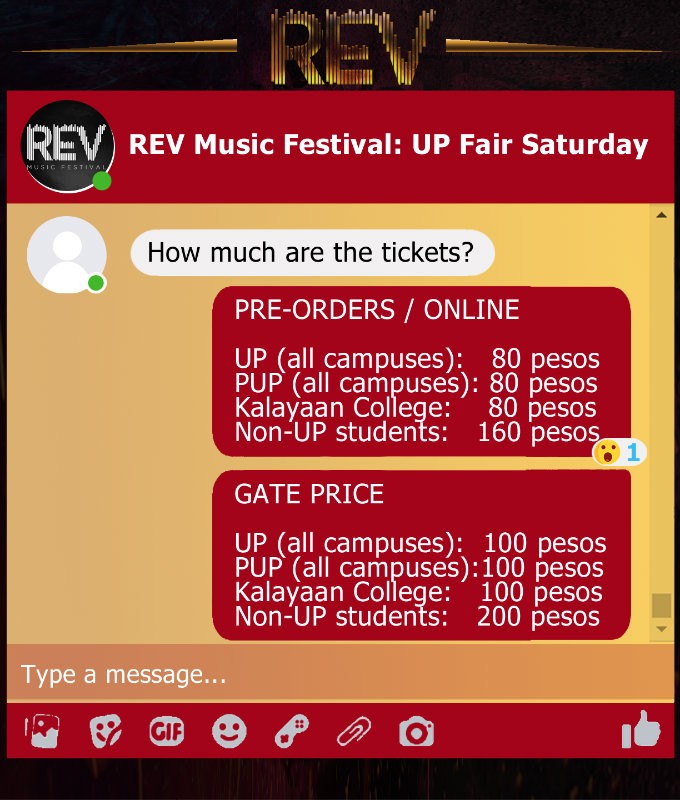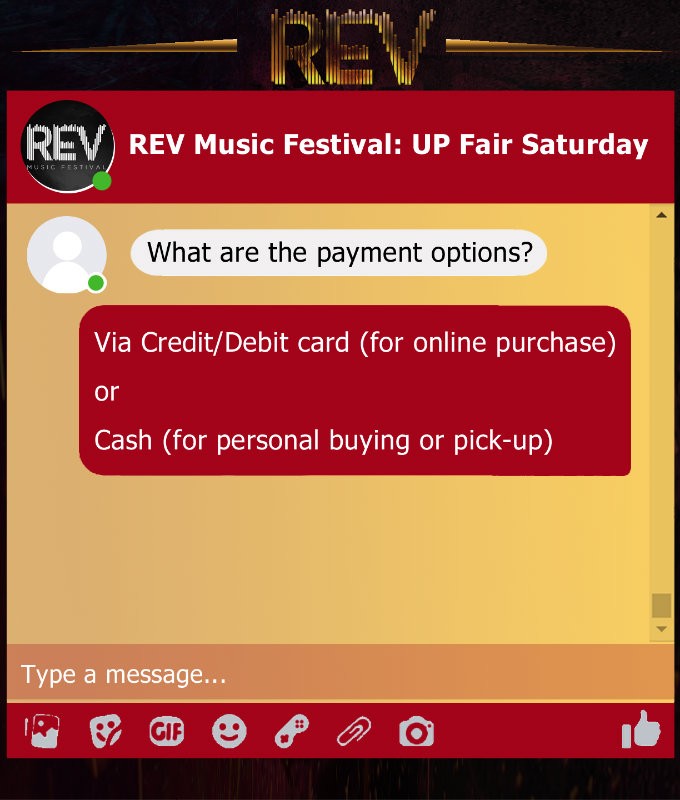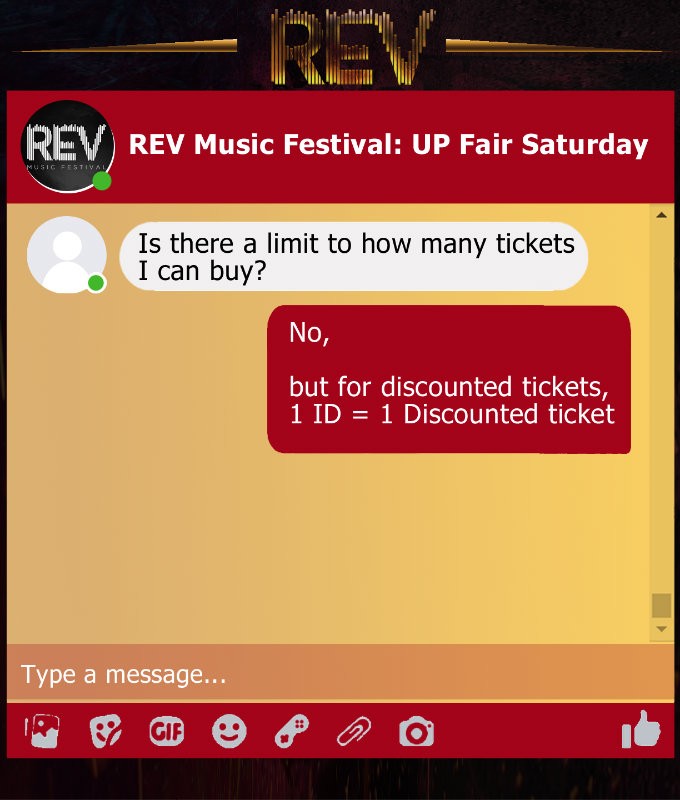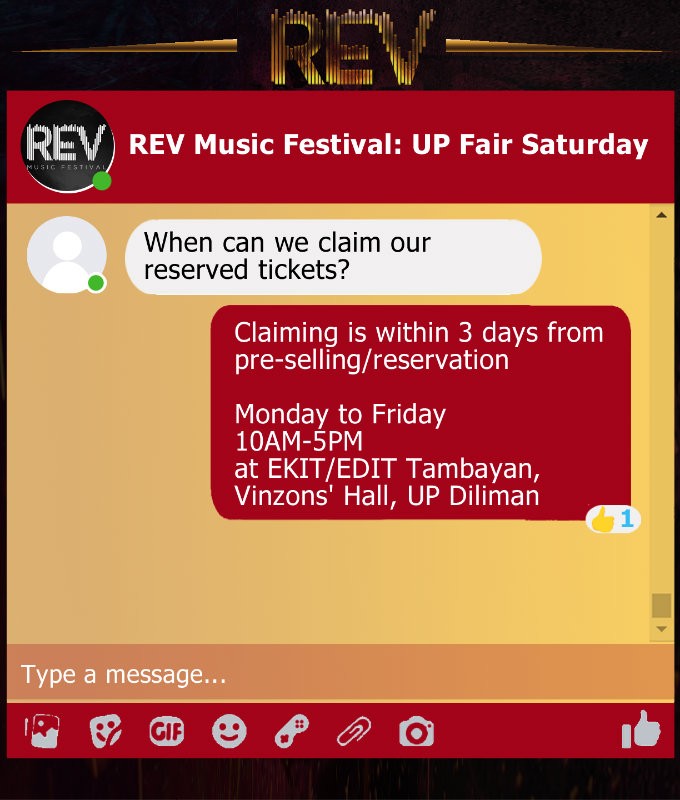 You may purchase online: https://metromanila.platinumlist.net/event-tickets/73626/rev-up-fair-saturday
Check out the REV Music Festival 2019 band lineup here:
See you all, #RakNRally!
Photo Courtesy of UP Fair and Cosmos: UP Fair Friday
---
Jan 16, 2019 at 9:34 PM
Posted by : Marie Li
Filed Under : Entertainment