REV Music Festival: UP Fair Saturday 2019 Lineup
---
Jan 25, 2019 at 4:55 PM
Posted by : Pinoy Secret Writer
Filed Under : Entertainment
---
Take a look at REV Music Festival lineup.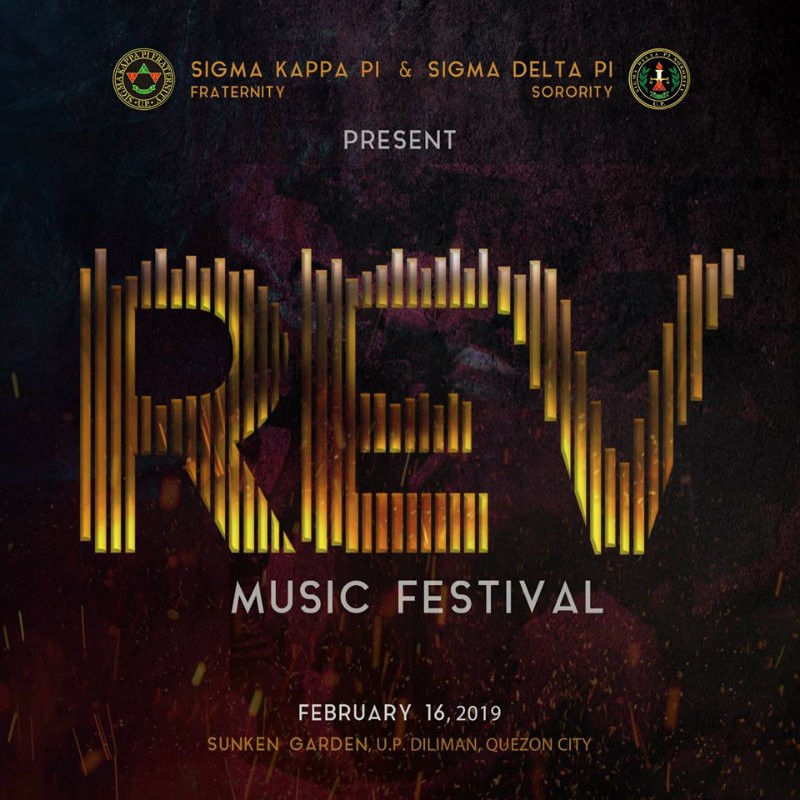 Manila, Philippines - The spirit of the annual UP Fair is still alive. Organized by the UP Diliman University Student Council, 2019's theme is Rak N Rally. UP Fair is a week-long event that features evening music concerts, booths, and amusement park rides. This year, it falls between February 12 - 16 and will still be held at the Sunken Garden.
On its third year, UP JMA proudly presents Cosmos: UP Fair Friday. This night features the best mainstream, and up and coming Filipino artists in OPM. UP Fair has always been a celebration that welcomes people from both in and out of the UP Community with a social advocacy. This year Cosmos proudly advocates for gender emancipation by shedding light on our demand for equality, and social and political justice for all genders.
REV Music Festival is happening on February 16, 3PM so hurry and get your tickets now.
You may purchase online: https://metromanila.platinumlist.net/event-tickets/73626/rev-up-fair-saturday
Check out the REV Music Festival 2019 band lineup here:
BLKD X Calix X Skinbones
Mr. Bones and The Boneyard Circus
Ultra Combo
Haragan
REV Music Festival 2019 is brought to you by the UP Sigma Kappa Pi Fraternity together with the UP Sigma Delta Pi Sorority.
See you all, #RakNRally!
Photo Courtesy of UP Fair and REV Music Festival
Video CTTO
---
Jan 25, 2019 at 4:55 PM
Posted by : Pinoy Secret Writer
Filed Under : Entertainment