Tatsulok: UP Fair Tuesday 2019
---
Jan 13, 2019 at 10:01 PM
Posted by : Marie Li
Filed Under : Entertainment
---
Want to attend Tatsulok: UP Fair Tuesday? Here's how!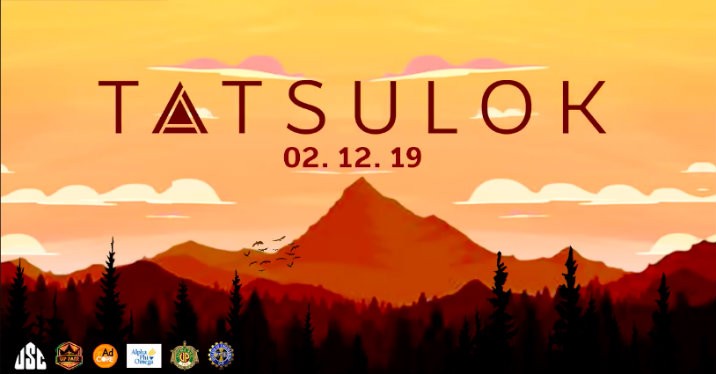 Manila, Philippines - The spirit of the annual UP Fair is still alive. Organized by the UP Diliman University Student Council, 2019's theme is Rak N Rally. UP Fair is a week-long event that features evening music concerts, booths, and amusement park rides. This year, it falls between February 12 - 16 and will still be held at the Sunken Garden.
The Grand Triumvirate proudly presents Tatsulok: UP Fair Tuesday—a night filled with glory andenthusiasm from rising artists up to all-time favorite OPM bands. Just as much as everyone aspires for change, Tatsulok seeks to show a new and unique array of songs to hear from. This UP Fair 2019, Tatsulok advocates for national sovereignty and independence, taking off from all acts of injustice and imprudence that affected and have influenced the masses. Tatsulok, on UP Fair's first night, seeks to fire up the crowd with popular artists and looks forward to showcasing the talents of the coming generation.
Tatsulok: UP Fair Tuesday is happening on February 12, 4PM so hurry and get your tickets now. Here are the details: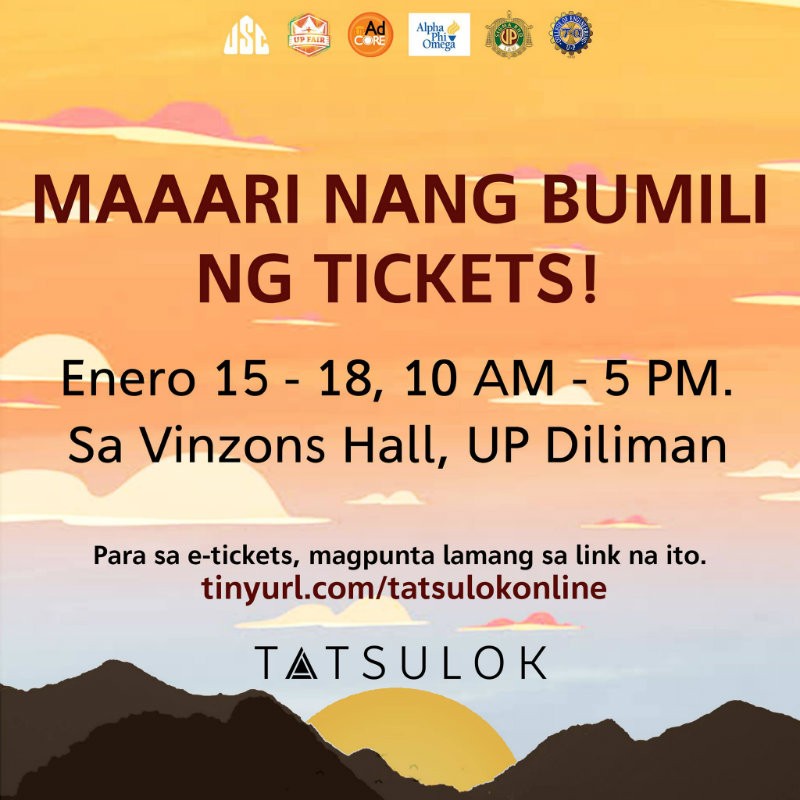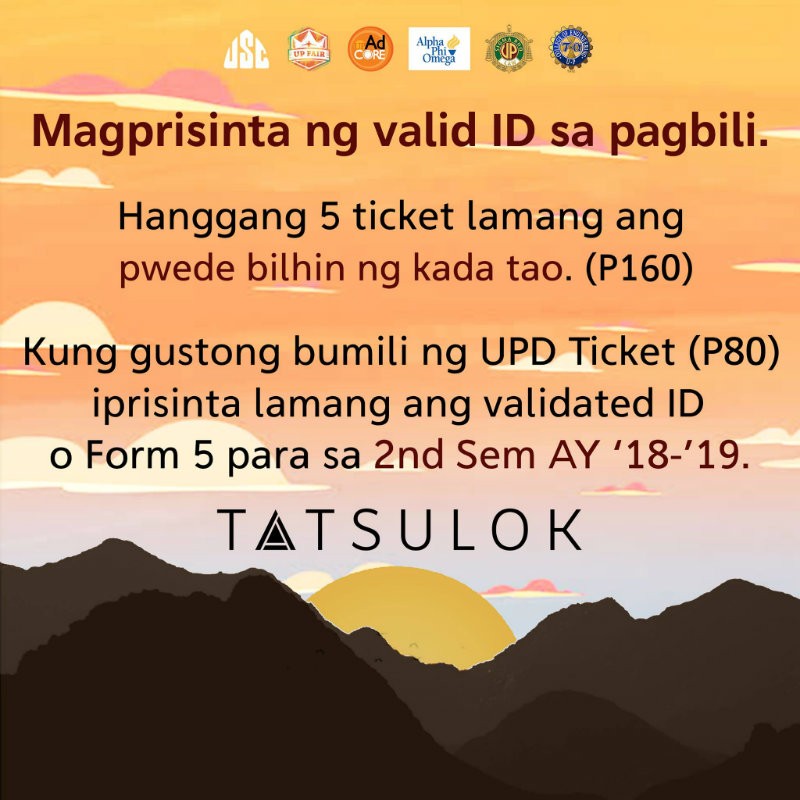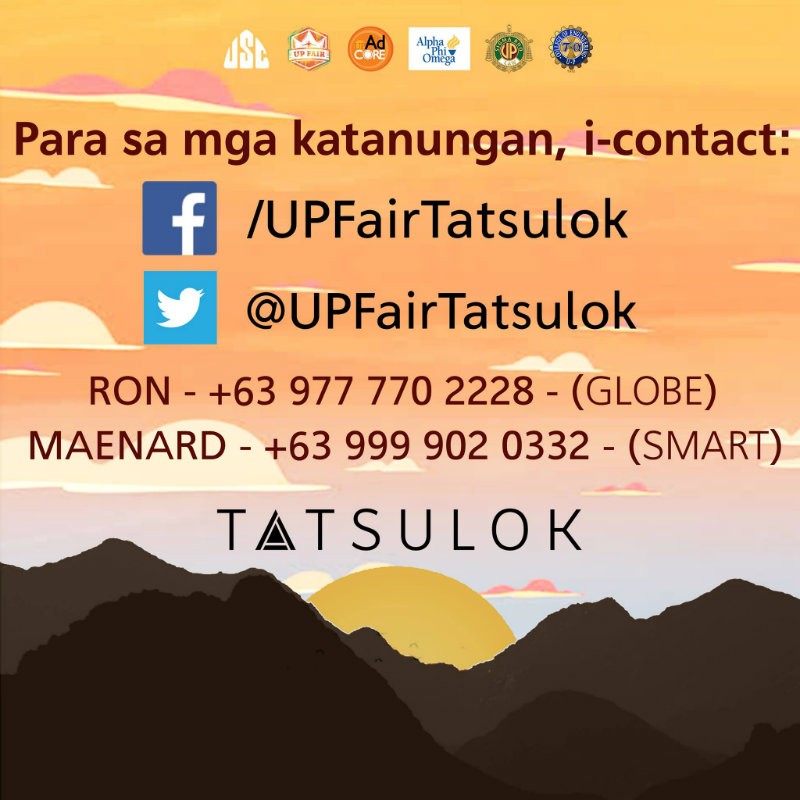 You may purchase online: https://metromanila.platinumlist.net/event-tickets/73466/tatsulok-up-fair-tuesday
Tatsulok Tuesday is brought to you by Alpha Phi Omega Fraternity - Eta Chapter, Sigma Rho Fraternity and TAU ALPHA Fraternity.
See you all, #RakNRally!
Photo Courtesy of UP Fair and Tatsulok: UP Fair Tuesday
---
Jan 13, 2019 at 10:01 PM
Posted by : Marie Li
Filed Under : Entertainment