This Is Why Your Luggages Are Destroyed
---
Apr 24, 2016 at 11:37 AM
Posted by : Pinoy Secret Writer
Filed Under : CCTV & Video Footages
---
Ever wonder why your luggage are destroyed or opened? Here's why.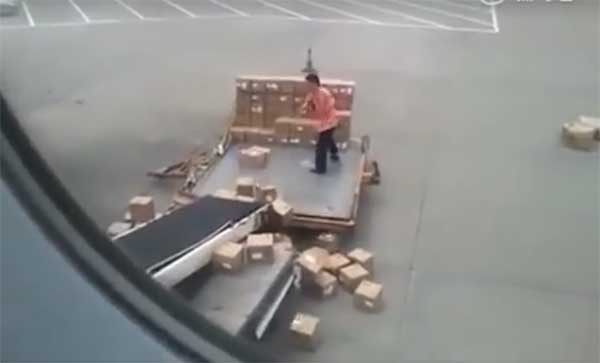 A passenger was able to capture this incident wherein a staff was seen throwing boxes into the conveyor belt. Though there is no "fragile" tags on the boxes, it is still not right to just throw those boxes in.
It seems that this man hates his job so much that he throws tantrums by throwing those boxes. A few moment later, another man notice the incident and just helped him.
If you hate your job, just get the hell out and do what you love. You do not need to stress it out by destroying things. All you need is a rest and a friend who you can talk to.
---
Apr 24, 2016 at 11:37 AM
Posted by : Pinoy Secret Writer
Filed Under : CCTV & Video Footages