VIRAL: Alleged Incompetence Of Nurses At Maddela District Hospital Thae Lead To Newborn Baby's Swollen Foot
---
Oct 01, 2016 at 5:49 PM
Posted by : Marie Li
Filed Under : News & Events
---
Poor baby, take a look at what happened to this little angel after allegedly mishandled by a nurse attendant.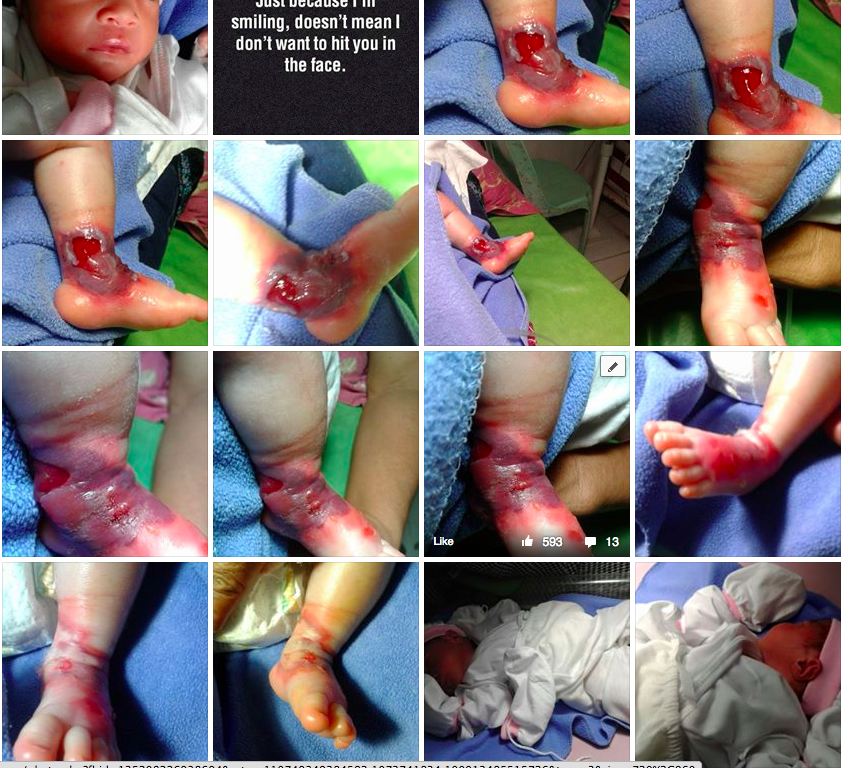 Quirino, Philippines - On a series of facebook post of Ms. Liberty Flores last September 26, 2016, she narrated what happened to her pre-mature niece after allegedly mishandled by a nurse attendant from Maddela District Hospital in Quirino Province. The alleged mishandling caused the poor newborn baby's foot swollen. Here is the origina post from Ms. Flores.
This post became viral and a lot of emphaty comments were given however, a nurse and employee of the said hospital immediately reacted.
As of now, the baby is transferred to a different hospital and already underwent surgery. Let's all pray for her fast recovery. Pinoy Secret Files is open to hear the person involved and the hospital's side.
Credit: Liberty Flores
---
Oct 01, 2016 at 5:49 PM
Posted by : Marie Li
Filed Under : News & Events