VIRAL: Jollibee Delivery Guy Braved The Flooded Area To Deliver Customer's Orders
---
Jul 30, 2017 at 10:30 PM
Posted by : Pinoy Secret Writer
Filed Under : News & Events
---
This photo of a Jollibee deliver rider gain praises from netizens for doing his job despite the flooded area.
Carrying a large bag full of food deliveries, he braved the flooded area just to deliver what his customer ordered. Though he may receive praises, there are some netizens who bashed the customer for not being considerate to the delivery guy.
According to the delivery guy, they are not aware that the area is already flooded and it might be that the order was made prior to the area being flooded. And since he is already there, he just did what he is supposed to do.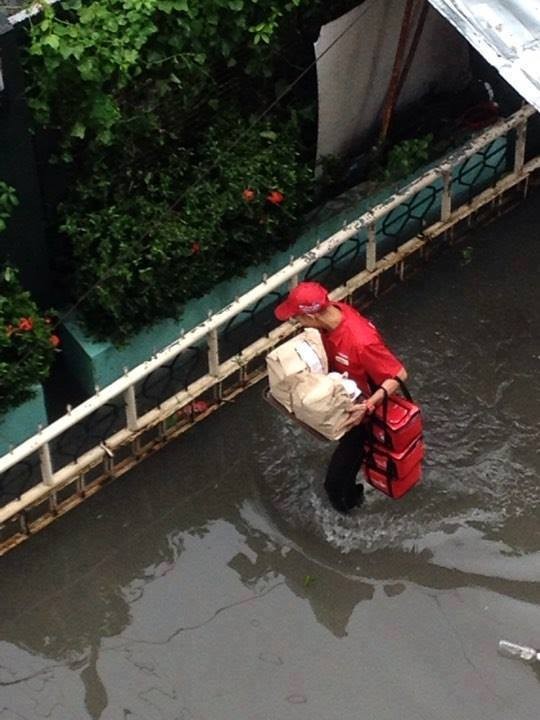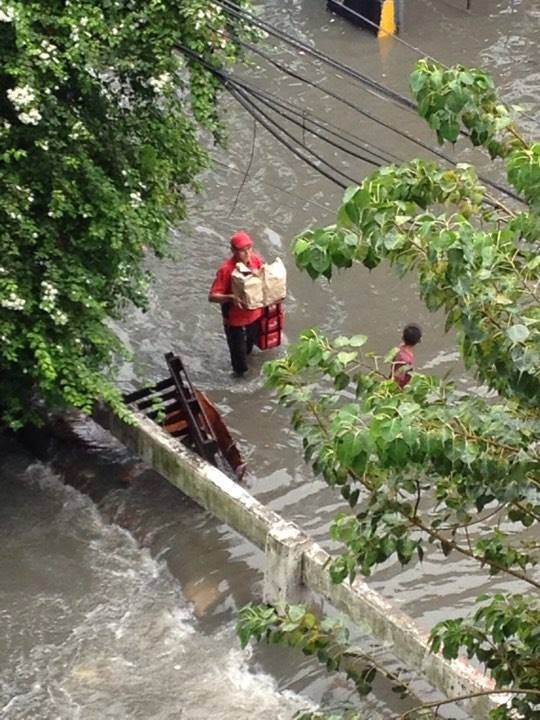 ---
Jul 30, 2017 at 10:30 PM
Posted by : Pinoy Secret Writer
Filed Under : News & Events