[WATCH] : Luis Alandy And Joselle Fernandez Wedding Video
---
Feb 22, 2017 at 5:50 AM
Posted by : Marie Li
Filed Under : Showbiz
---
Congratulations Luis Alandy and Joselle Fernandez! A beautiful wedding indeed.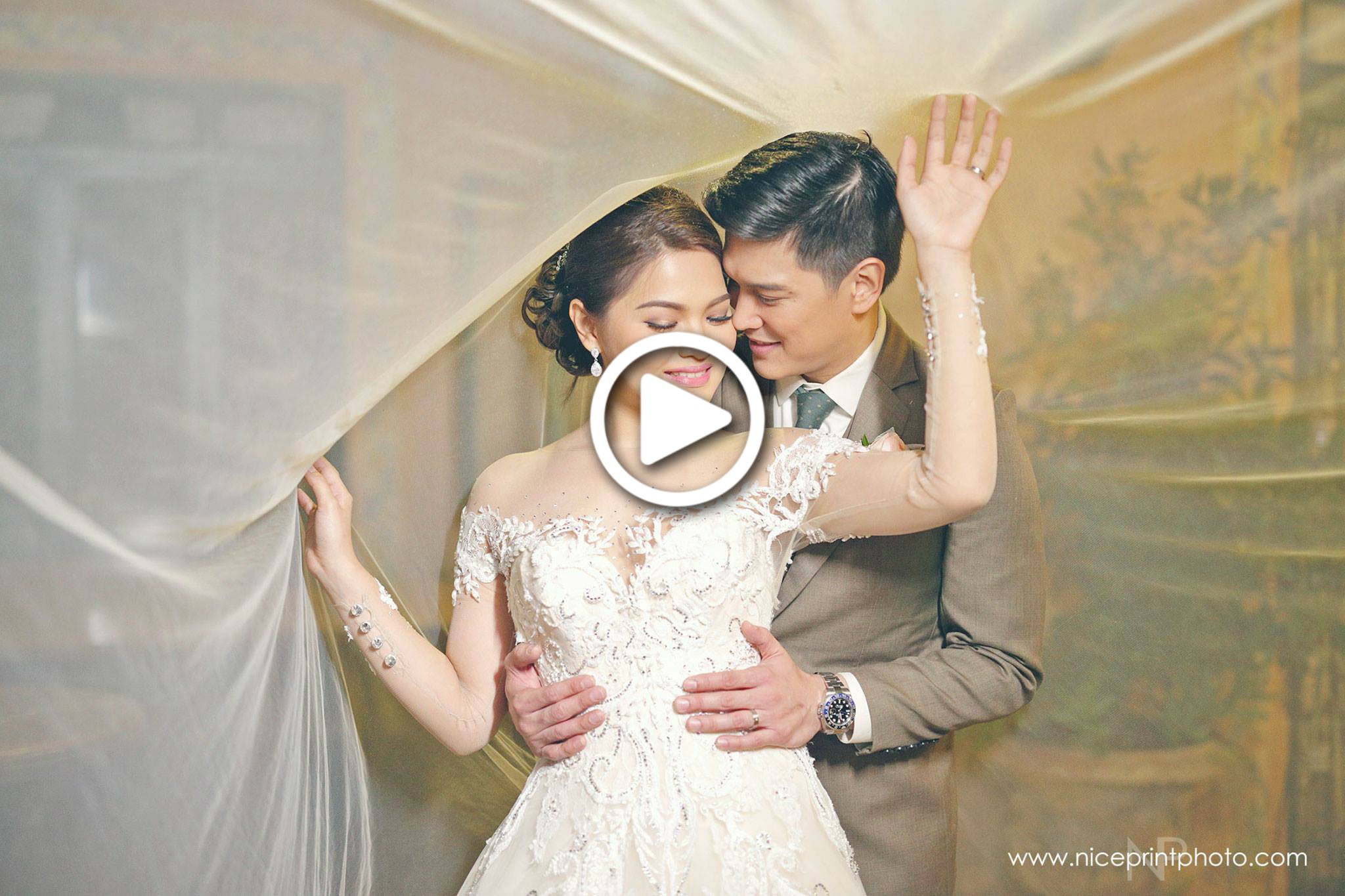 Manila, Philippines - Actor Luis Alandy, 37, tied the knot with non-showbiz girlfriend, Joselle Fernandez, 23, in an intimate wedding ceremony held at Two Gardens in Tagaytay, on February 17, 2017. The couple dated for almost two years before tying the knot.
Joselle is based in Laguna, an alumna of University of Santo Tomas and works for San Miguel Corporation. The actor met his bride in an event organized by the gym they both frequently visit.
Watch their beautiful wedding video and look at some of the photos below:
Luis Alandy and Joselle Fernandez sde video now up! "I've done hundred of scenes like this in my work, but to stand here in front of you and the reality of being married to you is my dream come true." - Luis Alandy

Posted by Nice Print Photography & Exige Weddings on Monday, 20 February 2017
Photos and Videos Courtesy of Nice Print Photography and Exige Weddings
---
Feb 22, 2017 at 5:50 AM
Posted by : Marie Li
Filed Under : Showbiz