[WATCH]: Angelina Jolie And Kids Eat Bugs
---
Feb 25, 2017 at 5:40 PM
Posted by : Marie Li
Filed Under : Showbiz
---
Angelina Jolie is certified #MommyGoals. Teaching your kids how to survive incase of famine is definitely an A+.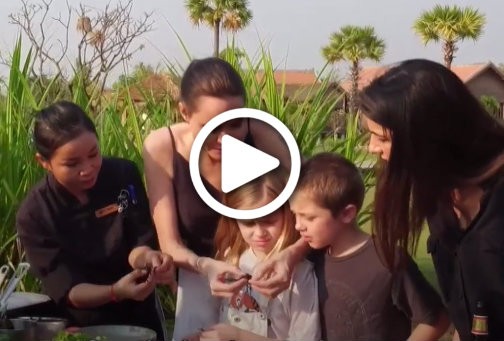 Manila, Philippines - Angelina Jolie and her six children recently went to Cambodia for the premiere of her latest movie 'First They Killed My Father'.
In an exclusive interview with BBC News, Angelina showcased how she cooks crickets, tarantulas, and scorpions and together with her children, they ate the sautéed bugs.
Watch it the video below:
Video Courtesy of BBC News
---
Feb 25, 2017 at 5:40 PM
Posted by : Marie Li
Filed Under : Showbiz