WATCH: Arrogant Traffic Enforcer Suddenly Became Kind Upon Knowing He Is Being Filmed
---
Apr 01, 2016 at 10:27 AM
Posted by : Pinoy Secret Writer
Filed Under : CCTV & Video Footages
---
MANILA, Philippines - If there's an award for best actor for traffic enforcers, this guy will surely win.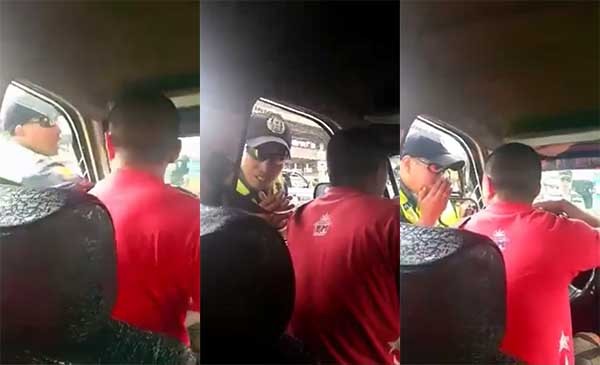 A traffic enforcer was caught on video being arrogant to the driver. Upon knowing that he is being recorded by the passenger, his arrogant behavior suddenly shifted to a calm, kind and very pleasing enforcer.
When asked what the driver's violation was, he couldn't even explain it and instead said that he was just checking if the driver has a driver's license.
It seems that enforcers these days are being careful on how they act upon learning that they are being filmed. What if the incident was not caught on video? What do you think would his behavior be?
---
Apr 01, 2016 at 10:27 AM
Posted by : Pinoy Secret Writer
Filed Under : CCTV & Video Footages