WATCH: Chester Bennington's Carpool Karaoke Taped A Week Before His Death
---
Oct 13, 2017 at 3:02 AM
Posted by : Marie Li
Filed Under : Entertainment
---
Watch Chester Bennington of Linkin Park's Carpool Karaoke video taped a week before his death.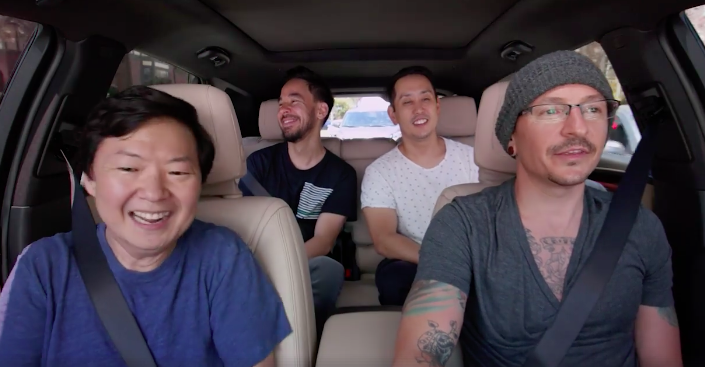 USA - It's been almost 3 months since the music industry bid farewell to Linkin Park's front man, Chester Bennington. On a Facebook post by comedian Ken Jeon aka Mr. Chow, he shared his wonderful memory with the late Chester during a carpool karaoke.
Watch it below:
His bandmates established the One More Light Fund to honor Chester. If you would like to make a gift in his memory please visit http://musicforrelief.org.
Video Courtesy of Ken Jeong on Facebook
---
Oct 13, 2017 at 3:02 AM
Posted by : Marie Li
Filed Under : Entertainment