WATCH: Chlara's New Music Video 'Ikaw Na Yata'
---
Jun 27, 2019 at 8:02 PM
Posted by : Marie Li
Filed Under : Entertainment
---
"Ikaw Na Yata" is the much-anticipated premiere Tagalog original composition from Chlara, which her fans have been waiting for.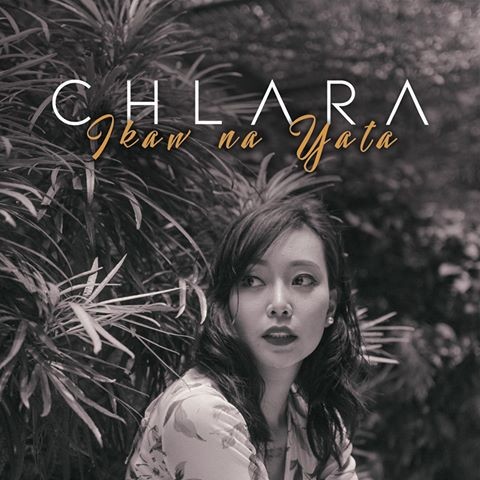 Manila, Philippines - Finally, an original Tagalog song written and performed by Chlara is now released. The inspiration is a story between two people who suddenly realise they are falling in love, and question if admitting their love for each other will damage the friendship they have.
In a creative twist, Chlara's song writing takes on a dual personality and can also be translated in a totally different light. The lyrics can also be a reflection between a love of single mother and her child born out of an unplanned surprise pregnancy. A mother slowly learns to love the child after being totally scared of it all, and realises now just how much love can fill up her heart.
[Verse 1]
Tagalog:
Di ko maintindihan bakit bigla nalang pumipintig magisa ang puso ko Kada ika'y nandiyan para bang gumagaan ang pagtingin ko sa mundo
English:
I can't explain why my heart beats faster whenever you're near me When I'm with you the world feels so much brighter
[Pre Chorus]
Tagalog:
Idadaan nalang sa biro
At pipilitin pang itago Natatakot ipaalam sayo Ang binubulong ng puso ko
English:
I'll shrug it off
I'll try to hide how I feel
I'm scared to tell you
The thing my heart feels/whispers
[Chorus]
Tagalog:
Ikaw na yata ang sinisigaw ng damdamin
Ikaw na yata ang mabubuo sa aking puso na inakala ko wala nang pagasa Ikaw na yata ang aking mahal
English:
I think you're the one my heart yearns for
I think you're the one who'll make the heart that I thought had no more hope, complete I think you're the one I love
Watch the video below:
Ikaw na Yata may also be streamed on Spotify:
---
Jun 27, 2019 at 8:02 PM
Posted by : Marie Li
Filed Under : Entertainment