WATCH: Jugs Jugueta On A Queen Medley Music Video Collaboration With International Singers
---
Oct 25, 2018 at 3:33 AM
Posted by : Marie Li
Filed Under : Entertainment
---
Jugs Jugueta killing it! Philippines REPRESENT!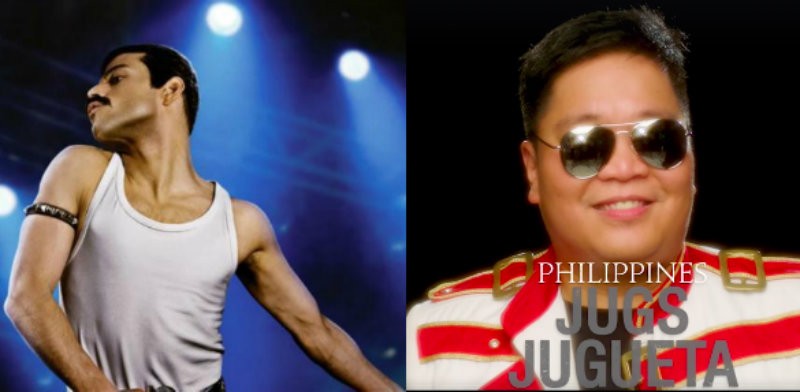 Manila, Philippines - Itchyworms frontman and Kapamilya, Jugs Jugueta is part of a Queen Medley Music Video as Philippines representative in collaboration with different artists worldwide from Germany, Russia, Japan, USA, Mexico, Brazil, Argentina, Spain, UK, Chile, Turkey, Singapore, Colombia, New Zealand, Italy, and Taiwan.
The global artists performed "Bohemian Rhapsody," "Another One Bites the Dust," and "We are the Champions" in a medley while donning vibrant '70s inspired fashionable outfits.
The music video was made for "Bohemian Rhapsody," the Freddie Mercury biopic featuring Rami Malek as the late British superstar showing on October 31st.
Watch the Medley below:
Video and Images Courtesy of 20th Century Fox
---
Oct 25, 2018 at 3:33 AM
Posted by : Marie Li
Filed Under : Entertainment