WATCH: Moira Dela Torre And IV Of Spades' Collaboration Song 'Huli Na Ba Ang Lahat'
---
Oct 11, 2018 at 5:07 PM
Posted by : Marie Li
Filed Under : Entertainment
---
Have you heard and seen IV of Spades and Moira Dela Torre's latest collaboration?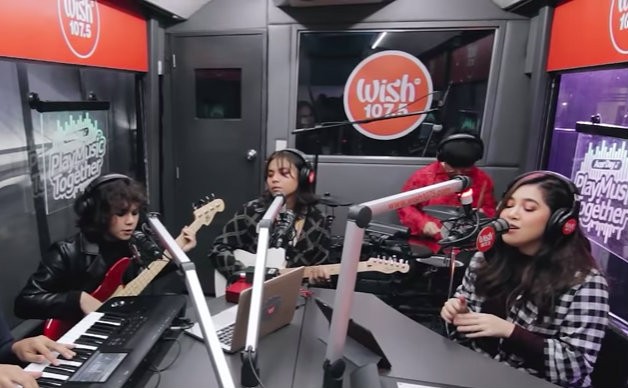 Manila, Philippines - First it was December Avenue and Moira hitting the charts with their collaboration song "Kung Di Rin Lang Ikaw", now it's IV of Spades' turn.
The song was first unveiled during a digital concert held on October 8, 2018. The show, staged by Acer Philippines in partnership with Wish 107.5, was part of the annually-held Acer Day celebration. Themed "Play Music Together," the event pays homage to the magic of music, which is considered by the hardware and electronics firm as "one of the most powerful forms of expression and communication."
Watch the video below:
As of writing, the video is on #39 spot on YouTube Philippines' Trending and has reached 115K views and counting.
Video Courtesy of Wish 107.5 on YouTube
Images Courtesy of Wish 107.5, Lomograpika Design Studio and Pinoy Secret FIles
---
Oct 11, 2018 at 5:07 PM
Posted by : Marie Li
Filed Under : Entertainment