WATCH: Reese Lansangan's New Music Video 'Islands'
---
Nov 27, 2018 at 7:44 PM
Posted by : Marie Li
Filed Under : Entertainment
---
Finally after two years, Reese Lansangan released the official music video of her latest single "Islands"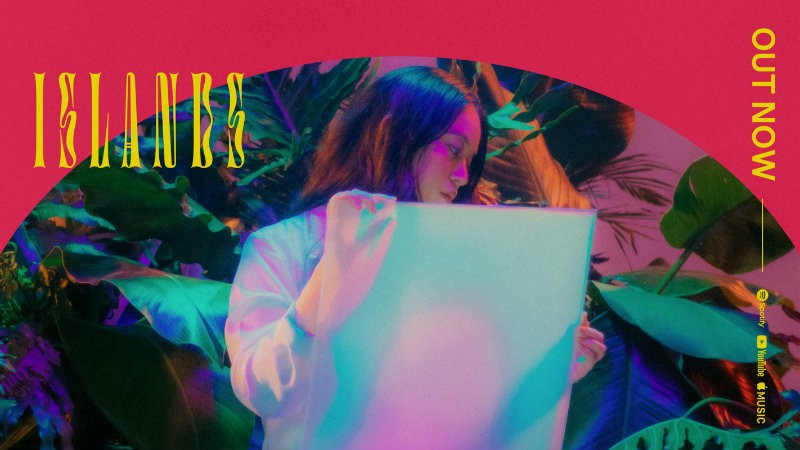 Manila, Philippines - Reese Lansangan is a pop-folk singer-songwriter, visual artist, author,and multi-awarded creative from Manila. She takes slices of life and spin them into head-bopping melodies and heartwarming confessionals.
Event: Runway Crimes Album Launch @ Social House Artist: Reese Lansangan, Reese Lansangan Photo and Video by: Lomograpika Design Studio x Pinoy Secret Files #PinoySecretFiles #RunwayCrimes #Lomograpika

Posted by Pinoy Secret Files on Sunday, 9 September 2018

A trailblazer in the Philippine indie scene, Reese has brought her music to international shores, having performed in Japan, Singapore, New Zealand, and USA. She opened for Paramore and Oh Wonder's Ultralife Tour in Manila and has shared the stage with artists such as The Temper Trap, LANY, Purity Ring and Explosions in the Sky.
In 2017, she was chosen as one of the Filipino representatives to perform in Music Matters Live, Singapore.
With her signature wit and vocal looping prowess, Reese commands the stage and connects with people who appreciate general weirdness, injected into pop earworms.
After two years, she finally released the official lyric music video of her latest single with indie band Tandems '91 "Islands". Watch the stunning visuals below:
She released a lyric video prior to the official music video weeks ahead.
Islands is also available on Apple Music and Spotify.
Videos and Image Courtesy of Reese Lansangan
---
Nov 27, 2018 at 7:44 PM
Posted by : Marie Li
Filed Under : Entertainment