WATCH: Tanya Markova's New Music Video 'Iglap' Starring Roxanne Barcelo
---
Oct 10, 2018 at 9:03 PM
Posted by : Marie Li
Filed Under : Entertainment
---
Tanya Markova just released their newest music video of their single "Iglap".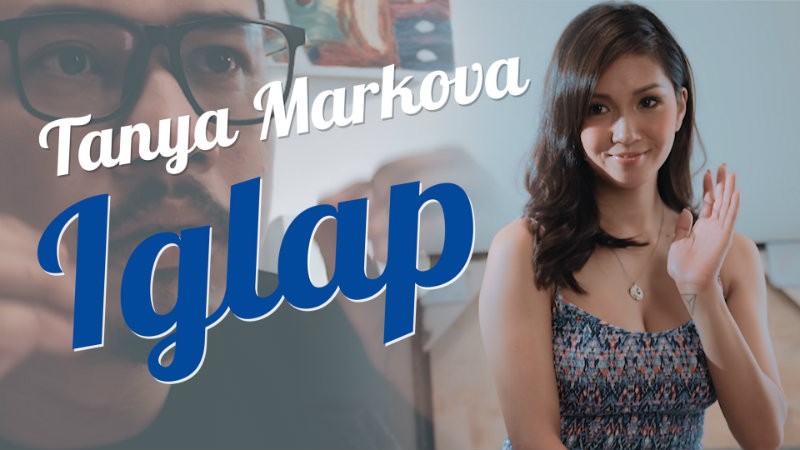 Manila, Philippines - Filipino rock band, Tanya Markova formed in 2004 is currently composed of Harlon Agsaoay (Norma Love), Angelo del Pilar (Iwa Motors), Philipp Jertie Alejandro (Mowmow) , Florante "Rhan" Sabas (Rez Curtis), Kix Chavez (Skrovak Iskapanjo), Oliver Romblon (Isabel Olé), Japo Anareta (Robot Jaworski) and Levy Arago (Levy Poe). Aside from their unique music, they are known for their makeup and costumes, with each member having an onstage persona.
Norma Love – lead vocals
Iwa Motors – lead vocals
Mowmow – backing vocals, tambourine, percussion, dancing
Rez Curtis – rhythm guitar
Skrovak Iskapanjo – bass guitar
Isabel Olé – lead guitar
Robot Jaworski (aka "Android E") – keyboard synthesizer, backing vocals
Levy Poe – drums
The group is known for their hit songs "Picture Picture" and "Disney".
This year, the band released the official music video for their single "Iglap". They worked with Director Julius Tan to execute a magical music video about a lonely boy and his search for love. Starring Janus Del Prado and Roxanne Barcelo, watch the video below:
Directed by: Julius Tan
Executive Producer: Raymund "Rtwo" Pioquinto
Starring:
Roxanne Barcelo
Janus Del Prado
Supporting Cast (in order of appearance):
Concon Romero, Jun Tovera, Sharlene Dela Paz, Porshe Caina, Mae Giron, Aldie Pileña, Erwin Roy Arellano, Jean Faustino, Julien Joshua Flores, Randy Gatbonton, Alaine Mallari
Edited by: Julius Tan
Additional Editing/color grading/VFX by: Boogs San Juan & Tower of Doom
Produced by: Biolente Productions
DOP: Lorenzo Juan
Gaffer: Reggie Generoso
Assistant/PD: Gertrude Louise Villapando
Production Assistants:
Mary Rose Ybanez Abes
Anette Kristine Guanzon
Eljillyn Dawal
Weng Mallari
Make-Up: Jen Kathleen Paine
Water Color Artist: Porshe Caina
BTS: Jen David
Lights & Rigging: RSVP Films

Special Thanks to:
- Kayla Venzon of WORK/WITH
- LYRIC Philippines
- Michelle Lua for the Sculptures
- Jericho VALJUSTO Vamenta for the Paintings

Official Lyrics:
"Iglap" by Tanya Markova
At kung walang nagmamahal sa'yo
Ako'y nandito lang, at nasa tabi mo
Sa isang iglap ay nagulat nang maganap ang hindi dapat
at sa aking pag-kurap
oh kay bigat

Huwag kang lumapit
Ako ay inaakit mo
Bigla na lang sinabi mo

"Huwag ka na lang umasa pa,
tapos na itong pelikula.
Sana ay tanggapin mo nang, ako ay wala na nga"

Kunwari lang naman palang may tayong dalawa
Huwag kang mag-alala ako'y hindi isang tanga.

Kunwari
ito'y wala lang
Kunwari
'di nanghinayang

Ngunit nagtatanong kung bakit
'di mawaglit kahit na sandali.
Naniwala sa sinabi mo.

"Huwag ka na lang umasa pa,
tapos na itong pelikula.
Sana ay tanggapin mo nang, ako ay wala na nga"

Kunwari lang naman palang may tayong dalawa
Huwag kang mag-alala ako'y hindi isang tanga.

"Huwag ka na lang umasa pa,
tapos na itong pelikula.
Sana ay tanggapin mo nang, ako ay wala na nga"

at darating ang araw na malilimutan ka,
huwag kang mag-alala ako'y hindi isang tanga
at kaya ko nang mag-isa
Video Courtesy of Tower of Doom
---
Oct 10, 2018 at 9:03 PM
Posted by : Marie Li
Filed Under : Entertainment