[WATCH]: The Chainsmokers In Awe Of A Pinoy Pen-drummer
---
Jan 24, 2017 at 11:15 PM
Posted by : Marie Li
Filed Under : Entertainment
---
Proud pinoy comments where you at?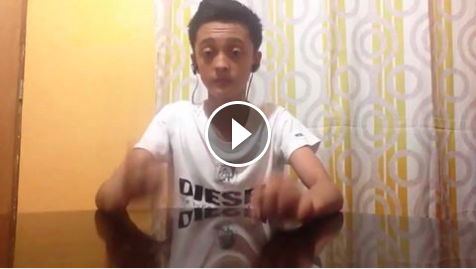 Manila, Philippines - Dream come true indeed when one of your idol notice your talent. A filipino netizen named Dineson Wilrej Cañeda uploaded a YouTube video of him tapping out The Chainsmokers' "Don't Let Me Down" using only his fists and a pair of pens last March 2016.
The Chainsmokers noticed him recently and shared his video on Facebook with a caption "YOU WORK WITH WHAT YOU GOT! RESPECT TO THIS LEGEND."
Dineson responded with glee: "THANK YOU VERY MUCH THE CHAINSMOKERS. IT REALLY MADE MY DREAM CAME TRUE."
Dineson's YouTube channel has over 80,000 subscribers and nearly 9 million views.
Way to go kid!
Video Courtesy of The Chain Smokers
---
Jan 24, 2017 at 11:15 PM
Posted by : Marie Li
Filed Under : Entertainment